Posted on
Send Edgar news to: RR@tpprinting.com ….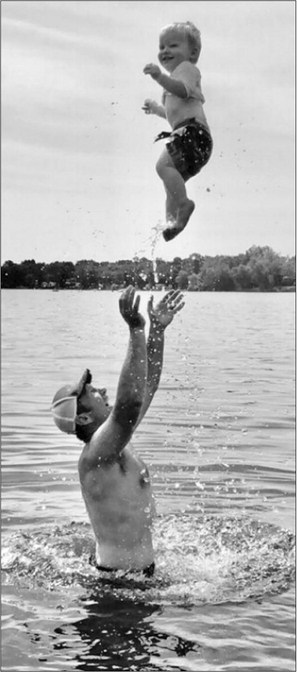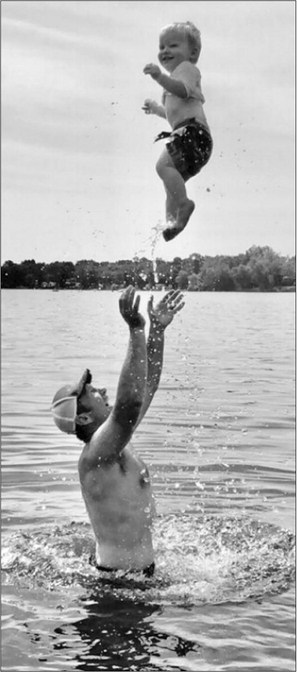 Send Edgar news to: RR@tpprinting.com phone: 715-223-2342 fax: 715-223-3505 P.O. Box 677 103 West Spruce Street Abbotsford, WI 54405 Seasoned Players
The Seasoned Players League for July 16 kicked off with Bean's Evergreen Disposal going up against Mueller Builders. It might have been an exciting game but no stats were turned in and rumor has it that Mueller Builders won the game. I did hear Bean's manager Ted that they didn't play well.
Moving swiftly to the game on the New Diamond where at least a score was turned in between Chad's Auto and Strobes Garage, a final score has been reported. Drum role please...Strobes Garage 4 and Chad's Auto 3.
There are stats like crazy between Louie/Werner and Village Pharm. Louie/Werner pounded out 19 hits, lead by Anna, Wedge and Bart who all went three for three at the "coal-hole cover." Tom "Wedge" Bauman, "the bob and weave knuckle baller," was the winning pitcher who had some stellar defense behind him with Jim "The Ageless Wonder" Heidmann, Dave "I'm not Rennie" Lindner, Todd Diethelm and Mark "Anna" Schroeder maneuvering the infield and pulling off three double killings. Village Pharm mustered only five hits with Jake Knapmiller and Ace going two for two and Keith Baum one for two.
The final score was Louie/ Werner 11 and Village Pharm 0.
The next match-up was Werner Insurance and Round of Mulligans which has always been a great battle. Mark might not show up this year as he surprised the league with a guest appearance. Mark tripped on a weed while going to first base and, while licking his wounds, he managed to crawl to first base safely. Star player Ryan took a digger rounding this while possibly pulling or straining his hamstring. The team player will show at next week's games for moral support. The champs did recover well from the gruesome loss last week. The stellar play by the Werner third basemen warranted the new nickname of "Mr. Hoover" because he sucked up everything that was hit in his direction. The Mullies did manage 14 hits and left a runner on base in every inning. The team hit parade was lead by Terry "El Presidente" and Korny "The Sultan of Swat" went three for three with Bean "I need my bat taped" going three for four with a twin bagger. Heath "Fruit of my Loins" had threerun inside-the-parkers. Chewy ''Hey Culligan Man"and Scott "I have a house for sale" went hit-less. Final score was Werner Insurance 11 and Round of Mulligans 6.
The night cap was Landmark Bar and Edgar Lanes. Landmark actually scored before the fourth inning. Bill led off the game with a single that lead to five runs in the first inning. Four runs in the fifth put the game out of reach. Landmark's 18 hits was led by Nate who was three for three and scored three runs. Butch was two for two. Camouche doubled but after a protest staged by Roy it was ruled a foul ball; he still managed to go three for three plus by popular dugout demand having two errors. His teammates thought his glove was made by Everlast. Defensively, Edgar Lanes had several nice plays including Bob the Vet catching a line drive back to the mound. Matt, Little Joe, and Crazy Legs Chuck all had nice running catches in the outfield. Offensively, even with 12 guys, the Lanes mustered up only five hits, leaving four on base. Little Joe was two for two. Bob the Vet, Big Joe and Bomber Bob each had one hit. Final score was Landmark Bar 11, Edgar Lanes 0.
Concerts cancelled
The Edgar Fine Arts Association has cancelled this year's Thursday evening season of concerts in Oak Street Park due to the COVID-19 pandemic.
The list of cancelled performers include Steve Schumacher and Tim Karlen, the Jerry Schmidt Trio, David Anthony Berg and Elvis (Fred Heidmann).
Grab and go
The Edgar Branch Public Library will provide Grand and Go kits for children to plant their own bean so they can watch it grow into a beanstalk over the summer, The kits will be made available through Saturday, June 25. The kits can be picked up curbside from the library along with stories for budding green thumbs.
On campus
Ty Guden from Edgar earned dean's list honors from Bemidji State University in Bemidji, Minn., at the conclusion of the spring 2020 semester. To be eligible for the dean's list, BSU students must be enrolled for at least 12 credits and earn a 3.5 GPA during the semester. A total of 737 students earned spring 2020 dean's list honors from the university, and an additional 356 students earned president's list honors for earning perfect 4.0 GPAs.
St. Cloud University, Minnesota, has announced that Alec Hafferman, Edgar, a biomedical sciences student, has been placed on the dean's list for the 2020 spring semester.
The University of Minnesota, Twin Cities, has announced that Declan De Mille, a senior in the School of Design, has been placed on the 2020 spring semester dean's list.
The Northcentral Technical College (NTC) Foundation has announced several Edgar students have received scholarships that will help them pursue higher education at NTC in the fall 2020 term. They are Mikaela Christianson, Whitney Guenther, Devin Guralski, Kassidy Myszka and Nathan Trawicki.
Truck and tractor pull
The Edgar FFA Alumni will hold a truck and tractor pull with a $5,000 purse at E.L.M. Repair, Opportunity Lane, town of Wien, on Saturday, July 25, starting at 11 a.m.
The pulls will be in a number of different classes: antique, farm, antique semistock, hot farm, street stock, modified diesel trucks and street stock semi.
The farm and truck classes will begin at approximately 2 p.m.
Fitness center open
The Edgar School District Fitness Center COVID-19 community hours of operation will be from 4-6 a.m. and from 2-7 p.m. beginning on Monday, July 6.
Community members using the Edgar fitness center must leave when the morning and night sessions are over, so staff can sanitize and disinfect it. The Edgar fitness center is closed all day on Saturdays and Sundays. People who use the fitness center are expected to review posted guidelines prior to using the facility.
Free lunches
Edgar Public Schools food service director Rebecca Larson has announced free lunches will be distributed to pre-school through 18 year old students through summer school. Lunch pick-up information will be released at a later time. For more information, contact Larson at rlarson@ gapps.edgar.K12.wi.us or call 615-352-3321.
Registration day
Edgar Public Schools will host a K-12 registration day for fall classes on Wednesday, Aug. 19, 7:30 a.m. to 6 p.m. An Edgar Elementary School Open House will be held on the same day, 3-6 p.m.
At the Registration Day, families can pay registration fees and pay for lunch. Parents can bring school supplies to their children's new classrooms.