Posted on
Send Edgar news to: RR@tpprinting.com ….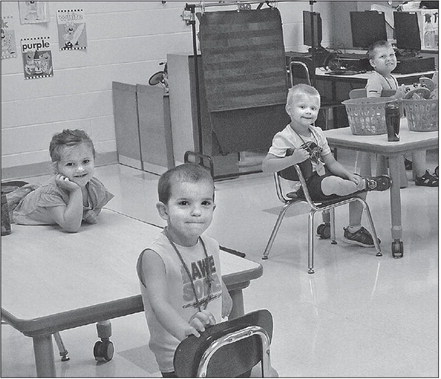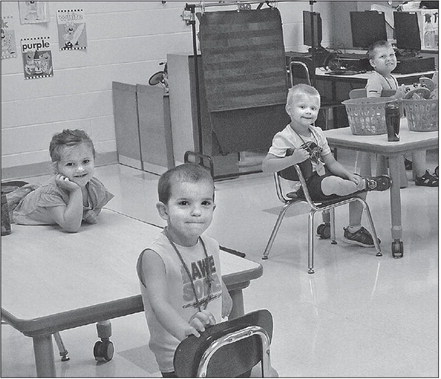 Send Edgar news to: RR@tpprinting.com phone: 715-223-2342 fax: 715-223-3505 P.O. Box 677 103 West Spruce Street Abbotsford, WI 54405 Seasoned Players
The Thursday games for the Seasoned Players was a misty occasion on the field and for five teams off the field. The early game between Round of Mulligans and Landmark Bar was delayed because of the mist and waiting for Joe to crawl out of his semi and Butch to come out of the ginseng field. Coming off a "300" game at the Hall Bowl, Camouche got things going for Landmark when the Mullies hurler threw him a creampuff and Camouche took a cowtailer swing that resulted in a dying quail of a hit that traversed just under the diving effort of Matt Lemmer and which ended with Camouche proudly standing on third. Twelve hits and 10 runs later it was 10-0 in the second at which time the game was "all tied up in a crocus sack." Camouche scored twice in the second. Doug Empy led the way for Landmark going three for three. Joe, Camouche and Cody were two for three with Cody also scoring twice. Landmark had 15 hits. For the Mullies, it was not a pretty outing. Landmark hit darters and daisy cutters for two innings and the Mullies hurler got beat like a rented mule. With Camouche pitching a bunch of Staten Island sinkers and cuspidor curves, the Mullies turned into a bunch of buttercup hitters managing only five hits and stranding five. Final score Landmark 11 and The Mullies the big old goose egg.
Game two on the new diamond paired Louie/Werner and Werner Inusrance. Louie/ Werner's had problems getting 10 guys on the field this week due to the first annual "Stendag." Apparently the "Stendag" is replacing the Hodag which many people say they've seen prowling Lake Nokomis. Starting with eight players, Louie/Werner scored 19 runs through the first three nnings until Luke woke up .
Bean came to join the fun. Louie/Werner had 25 hits and was led at the plate by Larry Bucky who went four for five and Dave "I'm not Rennie" Lindner also going three for four with a three run bomb in the fourth. Tom Bauman, fresh off his vacation, was the winning pitcher. He enjoyed stellar defense behind him with three double killings turned by the ageless wonder Jim Heidmann.
The defending tournament champs had a rough night. The defense thought they would give Louie/Werner's eight outs an inning instead of the normal three needed during the first four innings. To top it off, Werner's never scored a run so it really didn't matter what the final score was. Highlight of the game for Werner's was a stellar double play that was made by the two Mikes and a 1-2-3 inning by the defense in the fifth (thanks for the good sportsmanship Bart, Jim and Tom). The final score was Louie/Werner 21 and Werner Insurance 0.
The 7:15 p.m. game was Village Pharm and Bean's Evergreen Disposal and it was a an exciting eightinning game. Village Pharm had 13 hits and was led by John "Faster than a speeding bullet" Peterlik going three for four with a triple bagger. Jake Knapmiller and Zach Paul went two for four, Wes Schmidt and Greg Streit went two for three and Greg had a triple bagger. Bean's did not turn in any stats but it can't go without saying that Bean's were short a player and picked up power hitter from the Mullies Terry "El Presidente" who hit a double to tie the game and then scored the winning run. (Where was his power in the first game?) Final score was Bean's Evergreen Disposal 7 and Village Pharm 6.
Next game on the diamond was Edgar Lanes versus Chad's Auto. Edgar Lanes had 12 hits and scored three runs. Lead Off Man Dan and Little Joe went three for three. Big Joe was two for three. Tom, Bob the Vet, Andy, and Bomber Bob also hit. The Lanes left seven on base but this was not enough vs. Chads who scored 14 runs for the win. No stats turned in by Chad's.
The night cap was Mueller Builders and Strobe's Garage. Unfortunately neither team turned in no stats. It is reported Strobe's won but no score.
Other names have turned up as Season Player League pioneers. They are "Smokin" Joe Lepak, Rodney Passehl, Bob Sekorski. Raleigh Kramer, Curly Schumacher and Wally Thurs.
Music lovers
The Edgar Fine Arts Association will continue with their annual 7 p.m. Concerts in the Park series beginning Thursday, July 23, 7 p.m. at Oak Street Park, Edgar. There will be changes in procedures because of the COVID-19 pandemic. There will not be any concessions this summer. People should feel free to bring their own snacks and beverages.
Concert goers are urged to take healthy precautions and sit with their own families but practice social distancing from others. Hand sanitizer dispensers have been installed by all park restrooms. The school auditorium will not be available as a backup facility in case of bad weather. A Fine Arts billboard sign will be set out on the corner of Third Ave. and Oak Street if a concert is going on as planned; no sign, no concert.
All concerts will end by 9 p.m. This year's line-up is as follows: July 23, Tiny and Shoes (Steve Schumacher and Tim Karlen); July 30, Jerry Schmidt Trio; Aug. 6, David Anthony Berg; Aug. 13, Elvis (Fred Heidmann).
On campus
UW-Platteville has awarded Hunter Ellenbecker, Edgar, a bachelor of science degree in civil engineering.