Posted on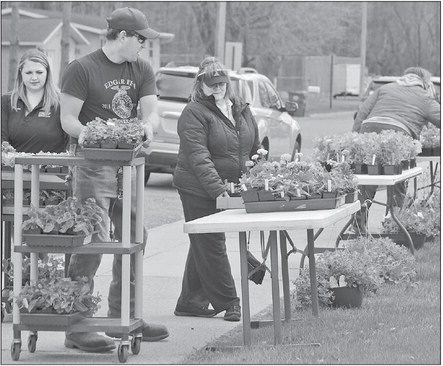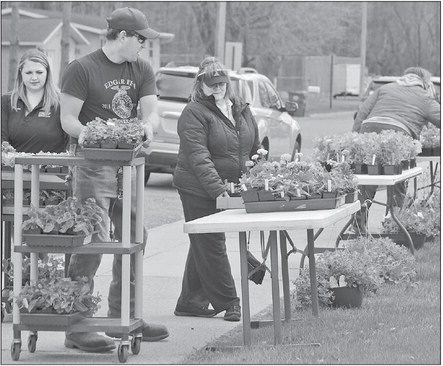 Send Edgar news to: [email protected] phone: 715-223-2342 fax: 715-223-3505 P.O. Box 677 103 West Spruce Street Abbotsford, WI 54405 No public service
Edgar American Legion Post 393 and the Edgar Veterans of Foreign Wars Post 10187 will not have a public Memorial Day service because of the COVID-19 pandemic.
The service organizations will conduct annual graveside services for veterans without public participation.
Dairy donation
Ed and Jill Mielke, Fenwood, have donated both cheese and butter to the Edgar Public Schools food service program for distribution through the school lunch program, according to school staff.
Blood needed
The need for blood donations has decreased over the past few months, with hospitals focusing on the treatment of COVID-19 patients. But Versiti Blood Center of Wisconsin now says that the need for blood donations has quickly shifted with hospitals resuming surgeries and anticipating trauma cases as safer at home orders are relaxed.
"The need is immediate," said Versiti Chief Medical Officer Tom Abshire, M.D. "These are extraordinary times, and there's been a lot of uncertainty because of the coronavirus. When dozens of blood drives were canceled in March and April because of the virus, we saw tremendous community outpouring at our donor centers. The need has now spiked again, and we seek the generosity of donors to ensure hospitals have the necessary blood products in hand as they resume elective surgery and other essential medical care."
Versiti indicates a particular need for O negative blood – the universal blood type used in trauma situations. With safer at home orders relaxing in some communities, and warmer weather on the horizon, a higher number of accidents and trauma events are anticipated.
Since it is the blood currently on hand that saves lives, maintaining a sufficient blood supply is essential to ensure patients in need receive optimal treatment.
To ensure ongoing donor safety, Versiti requires all employees to wear cloth face coverings as well as donors, when in a Versiti facility. Donors are asked to bring their own face covering if they have one.
Adventure trail event
Outdoor enthusiasts are encouraged to complete a 2.5 mile loop at Scotch Creek Woodland Preserve and enter a contest for a prize from Ironbull, a Wausau-based sporting organization. The no-charge contest runs from Friday, May 15, through Monday, May 25.
Ironbull has marked two trails in the preserve, one on groomed ski trails and the other on single-track snowshoe trails. Participants may choose either trail to complete.
Once completing the course, participants are asked to take a selfie photo (costumes are encouraged) and send the picture to Ironbull. The picture will be displayed on social media. Pictures with the most likes will win a prize. The contest will award prizes for the fastest trail completion by division. The divisions are male individual, female individual and household group (all members must complete the trail).
Prizes in the "choose your own adventure" run/walk include a $20 Wausau Chamber of Commerce gift certificate, free entry to any 2020 Ironbull event and an Ironbull t-shirt.
For more information, go to ironbull.org.
Curbside service
Since the Marathon County Public Library closed on March 17 due to concerns over COVID-19, area patrons have not been able to check out new materials. But that changed this week when all nine locations began offering curbside service to the public. Curbside service will last for the duration of the library's closure, which is expected to last through May 25.
To participate in this service, patrons should call their preferred MCPL location. Holds will only be taken by phone at this time. No online requests can currently be placed via the V-Cat catalog. However, it is highly recommended that patrons check the V-Cat catalog to check item availability prior to calling.
Patrons may only request a maximum of five items per card, per day, per pickup. Patrons may only request items that are available at the library location that they are calling, as no transits between libraries are occurring at this time. Due to anticipated high demand and limited staffing, it may take up to a few days for items to be ready for pickup.