Posted on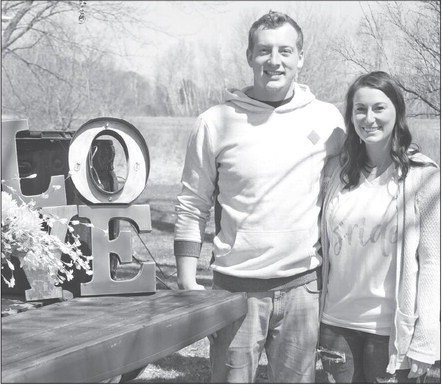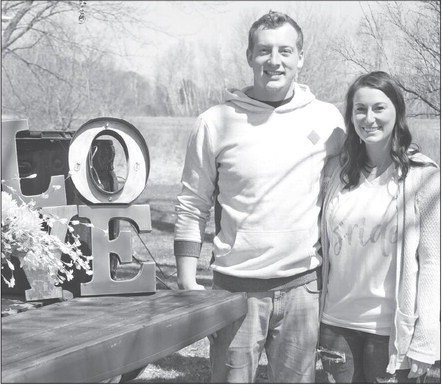 Send Edgar news to: [email protected] phone: 715-223-2342 fax: 715-223-3505 P.O. Box 677 103 West Spruce Street Abbotsford, WI 54405 Principal leaving
St. John's School, Edgar, has announced principal Jeff Gulan has been named president of the Newman School System starting July 1.
While principal at St. John's School for four years, he helped develop a paid tuition system, expanded a tuition assistance program and an after school care program, obtained grants, upgraded technology and transitioned to the Wisconsin School Choice program.
Virtual Story Time
The Edgar Branch Public Library will offer a Star Wars-themed Virtual Story Time on Monday, May 4, 10 a.m. to 10:15 a.m. over Facebook (online).
Weight limits
Seasonal road weight limits in the village of Edgar were lifted Monday, April 27.
Grant awarded
Edgar School District has received a $2,500 grant from the COVID-19 Community Response Fund of the Community Foundation of Northcentral Wisconsin. Families in need can get paper products, laundry products, hygiene products, cleaning products, and/or gift cards. Forms were handed out in the lunch/ breakfast pick up boxes.
To apply for a grant, fill out an application form and return it to the elementary office. Elementary School principal LisaWitt will shop locally in Edgar at the IGA to fill their orders.
Circle of Joy
Darlene Berg has re-established the Edgar-Marathon Circle of Joy. The pantry will be open on Wednesday, May 6, from 9 – 11 a.m. Those needing services are to use the west door only for pickup. Items will be pre-bagged and set out for pickup one at a time. Everyone should practice social distancing while waiting as well.
Edgar Public School nurse Lara Beranek, BSN RN, is available to students with health-related problems. To contact her, go to [email protected]
Lunch program
Edgar Public School food service director Rebecca Larson reports serving 580 meals per day. This consists of 290 breakfasts and 290 school lunches. All students and their siblings under 18 are being fed. Lunches will be served through Wednesday, June 3.
Larson said the Doug and Denice Pilgrim family, Edgar, recently donated several dozen eggs to the Edgar Public School lunch program.
Celebrate firefighters
The National Fallen Firefi ghters Foundation (NFFF) invites communities in the United States to celebrate firefighters by lighting their homes in "red" on Monday, May 4. The foundation asks that you change your porch light(s) and share your #ShineYourLight4Firefighters story with the foundation on social media as a thank you to all of the firefighters who are on the front lines every day, keeping citizens safe. The foundation can be contacted at https://www. firehero.org/internationalfi refighters-day/shine-yourlight- for-firefighters/.
Green lights
Edgar Public School will provide green lights for donations as part of an effort during the COVID-19 pandemic to show support for Edgar students and community. Donations will be used to support local small businesses during the pandemic.
The lights will be available to the public during the 11:30 a.m. to 12:30 p.m. lunch pick up on the west side of the school on Thursday.
National Poetry Month
Marathon County Public Library staff will read a poem daily at 12:30 p.m. to 12:45 p.m. on Facebook online to celebrate National Poetry Month.
Wellness Center
The Edgar Public School Wellness Center will be closed until further notice because of the novel coronavirus outbreak.
County libraries
Due to the threat of COVID- 19 (commonly known as coronavirus), and in compliance with the state's effort to respond to and contain the spread of the disease, all nine Marathon County Public Library (MCPL) locations have been closed. This includes locations in Wausau, Athens, Edgar, Hatley, Marathon City, Mosinee, Rothschild, Spencer and Stratford.
Due to the closure, all library programs and events that were scheduled to have been canceled.
Some library services will continue to be offered throughout the closure. Patrons may still contact the MCPL Wausau reference desk for questions and assistance via phone (715-261-7230), email ([email protected]) or online chat between the hours of 9 a.m. and 5 p.m. Monday through Friday. The Wi-Fi at each of the eight branch libraries will remain on 24/7, providing patrons outside of the library (within range) with access to high-speed Internet. lmc/ home.