Posted on
COMMUNITY LIVING Send Edgar news ….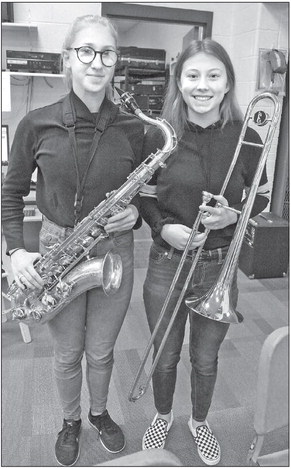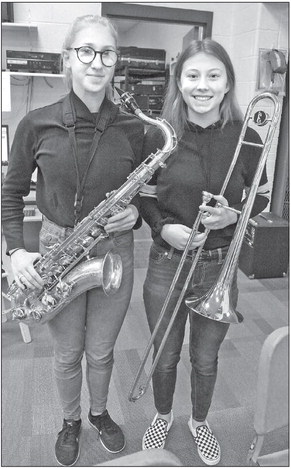 COMMUNITY LIVING
Send Edgar news to: [email protected] phone: 715-223-2342 fax: 715-223-3505 P.O. Box 677 103 West Spruce Street Abbotsford, WI 54405 Book Club
The Edgar Book Club will discuss "The Elephant Whisperer" by Lawrence Anthony on Thursday, Feb. 13, starting at 11:30 a.m. at the Edgar Branch Public Library. For more information, call the library at 715-352-3155.
On campus
St. Cloud State University has announced Alec Hafferman, Edgar, a student studying biomedical sciences Engineering, biomedical sciences, has been placed on the 2019 fall semester dean's list.
The Northcentral Technical College (NTC) Foundation has announced Kassidy Myszka, Edgar, is one of 200 students who will receive over $116,000 in scholarships to pursue higher education during the spring 2020 term.
Spelling bee
Edgar Public School will hold its grades 4-8 spelling bee Thursday, Jan. 30, in the school auditorium.
Baked potato bar
Hope Lutheran Church, town of Frankfort, will hold a baked potato bar Saturday, Feb. 15, 4:30 p.m. to 7:30 p.m. Proceeds from the event will go towards mission projects a new worship center.
Bean bag
The Fenwood Lions Club will hold a fourth annual bean bag tournament Saturday, Feb. 15, at the Fenwood Village Hall. Registration is from 11:30 a.m. to 12:30 p.m. For more information, call 715-5742930.
Fine arts
The Edgar Fine Arts Association will sponsor the Cody Clausen Trio Sunday, Feb. 16, 1 p.m. at the Edgar Public School auditorium. Tickets are available at Berg Sales or at the door. The performers run a barn theatre in Coloma.
Military supper
A Military Appreciation supper will be hosted by the Wien Wildcats 4-H on Sunday, Feb. 9, 5 p.m. at Edgar High School. Current and former service members and a guest are invited. RSVP by Monday, Feb. 3, to 715-897-5354.
Missoula Theater
Edgar Public School will have a public performance of Missoula Theater's "The Emperor's New Clothes" on Friday, April 3, 7 p.m. in the school auditorium.
Auditions for the production will be held Friday, April 3, 1 p.m. There are roles for students in grades 5K through grade 12.
Woodland Waddle
Edgar Area Trail Supporters will sponsor the Scotch Creek Woodland Waddle snowshoe race on Sunday, Feb. 16.
The five kilometer race in Edgar's Scotch Creek Woodland Preserve will start at 11 a.m. A 400-meter children's run is set for 10:45 a.m.
The course includes a mix of groomed ski trails and single track snowshoe trails. The race/walk will be held with or without snow. Awards will be presented at 12:30 p.m.
For more race information, contact Mark Stankowski at [email protected] or at 7216-574-1101.
Blood pressure
The Marathon County United Way will hold a free blood pressure screening at Stark's Floral, Edgar, 9-11 a.m. every second Monday of the month. No registration is required. A registered nurse will provide educational support.
For more information, contact Susan Kralaw at 715-298- 5721.
Chili supper
The Mid-Wisconsin ATV Trailblazers will hold a chili supper Saturday, Feb. 1, 11 a.m. to 6 p.m. at Illusions Bar and Grill, Fenwood.
Festival
The Edgar High School Jazz Band, under the direction of Dennis Webb, will attend the annual UW-Stevens Point Jazz Festival on Friday, Jan. 31.
Celebrate LEGOs
The Edgar Branch Public Library will celebrate LEGO blocks during the month of February.
Children are invited to drop-in at any time during the month to build projects.
Continuing Ed
Stratford Continuing Education is offering the following classes in Edgar: Body Weight Burn will be held Sundays from Jan. 26 through April 26 at 5-6 p.m. and Yoga Basics is being offered on Sundays from March 1 through May 10 at 6:15-7:15 p.m.
Advance sign up is required. For more info and to sign up people can visit www.stratfordclasses. com.