Posted on
DNR issues Edgar plant permit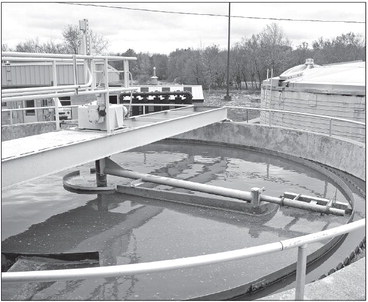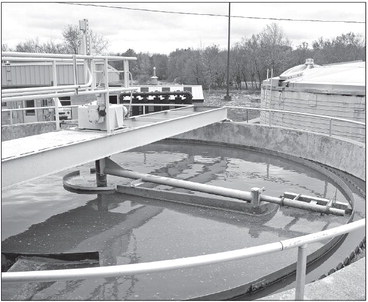 Phosphorus limit won't be too costly, says village engineer
The Village of Edgar has been issued a new DNR wastewater treatment plant discharge permit with a phosphorus limit, but meeting the new limit should not, as feared, cause local sewer bills to skyrocket.
"It's not going to be too terrible," said Gary Strand, Cooper Engineering, Rice Lake, who is currently finishing up a sewer plant facility plan for the village.
Back in 2017, the DNR told Edgar and other municipalities it had to meet a phosphorus discharge cap of 0.075 milligrams per liter, requiring greater than a 90 percent decrease is current phosphorus discharge. The only known way to meet the cap was through expensive filter systems. Village officials worried about tripling residential sewer charges.
Strand said the new permit, which is based on a Total Maximum Daily Load study of the Wisconsin River Basin, won't require anything close to this amount of phosphorus reduction.
Instead, he explained, the village will only have to meet a phosphorus effluent limit of 0.8 milligrams per liter for the five-year life of the permit. Over the next decade, he said, the limit will slowly narrow to 0.4 milligrams. Following this 15 year span, Strand said the village will be able to discharge 313 pounds of phosphorus annually or, roughly, one pound per day.
The village should be able to meet all of these targets easily through the use of additional alum, a chemical which makes phosphorus settle out in sewer plant sludge, and through a remodeled sewer plant which that will feature better recirculation of wastewater and a second final clarifier, where phosphorus will be allowed to settle out.
Strand said his long-term phosphorus discharge design target for the Edgar plant is 0.3 milligrams per liter.
"It's not that hard to meet," he said.
Strand said the village has signed up for a Multi-Discharge Variance which will allow the village through 2027 to pay Marathon County $53 a pound for phosphorus discharged in excess of 0.2 milligrams per liter.
He said the village may need to resort to this program, but probably not.
"It's a back-up," he said.
Strand said his redesign for the Edgar sewage treatment plant is currently "wobbling around" a $3 million cost, roughly half the cost of plant projects estimated by Strand Associates, Madison, a former engineering firm.
He said it is premature to estimate what impact this new plant project will have on Edgar residential sewer bills. He ruled out, however, tripling of local sewer charges.
"Not gonna happen," he said.