Posted on
Margaret Hartzell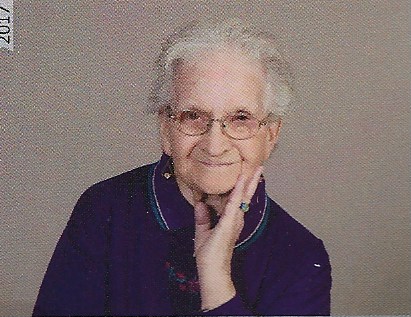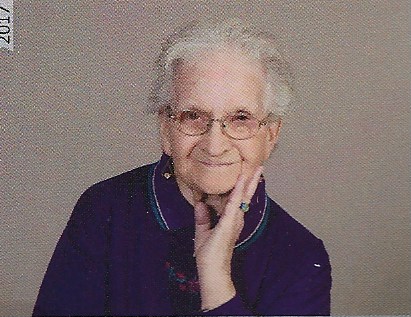 Margaret Hartzell, 92, Gilman, took her last breath on earth and her next breath in Heaven, Monday, Sept. 21, 2020, at Mayo Hospital in Eau Claire.
Margaret was born Aug. 12, 1928, in Barron County, to Emry and Hulda (VanSchoik) Hyland.
She grew up and went to school in the Barron area.
Margaret was united in marriage to Leon Lavern Hartzell March 12, 1947, in Chicago, Ill. The couple moved to the Town of Colburn, and raised five children.
She worked numerous places in her life, but spent the last years before retiring, at Drangles Cheese in Gilman. Margaret also enjoyed reading, flowers, birds, and spending time with family and friends.
Margaret loved God and attended Faith Evangelical Free Church regularly. She was baptized at Chapman Park by Pastor Matt Miklasz, and always had a special place in her heart for Pastor Matt.
Margaret loved and enjoyed all her family, and friends. She has been loved and will be missed by many. Her bright spirit and warm smile will live on through all of us who loved her dearly.
She is survived by children – Ramona and (John) Hurt, New Auburn, Ronald and Mary Hartzell, Gilman, Lori and (Jerry) Czubakowski, Stanley, Shelley and (Ron) Jerome, Sheldon; 16 grandchildren – Shari, Tiffany, Dawn, Laura, Tonda, Tracy, Orville, Heather, Jennifer, Jeriame, Jessica, Nicholus, Deidra, Adam, Ashley and Ryan; 27 great-grandchildren – Jacob, Nathan, Brandon, Logan, Tyler, Brice, Calvin, Tony, Carmine, Joelle, Ryan, Christina, Chandler, Chance, Avery, Lee, Autumn, Danté, Ashley, Ezekiel, Evelyn, Emmett, Malina, Laken, Neaveh, Cathrine and Finnegan; and five great-great-grandchildren – Katelyn, Hallie, James, Christian and Carsen.
She was preceded in death by her parents; her husband; and one daughter – Linda (Dave) Stephens, Shokapee, Minn.
A celebration of life memorial will be held Saturday, Sept. 26, at 11:30 a.m., Chapman Lake Park (Maves Pavillion) in Stanley. Visitation is one hour before the service.
Plombon Funeral Home is assisting the family.