Posted on
Patrick "Pat" Crosby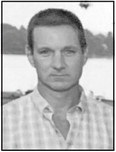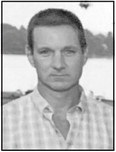 Patrick "Pat" Crosby, 58, Cornell passed away Jan. 23, 2020, at St. Mary's Hospital in Rochester, Minn., succumbing to a short, intense battle with aggressive stage 4 glioblastoma.
Pat was born Feb. 23,1961, in Chippewa Falls, the youngest child of Guy and Jeanie Crosby, of Cornell.
He resided in Cornell his entire life. Pat graduated from Cornell High School and CVTC.
He spent his days helping his dad on the fuel route, working at the paper mill and enjoyed fishing, snowmobiling, softball, and spending time with family and friends. He was especially loved by his nieces and nephews.
Unfortunately, Pat's life took a sad turn and he spent the last several years in the loneliness of mental illness.
Pat's family expresses their gratitude to St. Mary's Hospital in Rochester, Minn., with special acknowledgement to the palliative care team, for their compassionate, expert care of Pat and support of his siblings during his hospice stay. Additional thanks to the Cornell Area EMS personnel.
In his later years, Patrick fought valiantly against the struggles that come with mental illness. He was given a path in life that was both happy and painful.
Pat traveled each path with courage and determination. He was a light in our life that we won't forget and will forever miss.
He is survived by siblings – Deb (Dave) Tonnancour, Holcombe, Guy Peter (Kris) Crosby, Ft. Myers, Fla., Mike (Lynn) Crosby, Iron Mountain, Mich., Diane (Ken) Weirick, Prior Lake, Minn., and Deb (Bob) Howard, Westminster, Colo.; several nieces and nephews, and their children; aunt – Ruth Ann St. Aubin; uncles – Bob Crosby and Ken Crosby; and many cousins.
He was preceded in death by his parents; grandparents – Art and Nora St. Aubin, and Fred and Margaret Crosby; and numerous aunts; uncles and cousins.
A graveside service will be held at noon, Saturday, June 13, 2020, at the Cornell Cemetery, with Deacon Dennis Rivers officiating.
Borton-Leiser Funeral Home in Cornell, is assisting the family.
Because of the health and safety for everyone who may attend the service, social distancing, very minimal contact and face coverings are very strongly recommended.