Posted on
John M. Wilk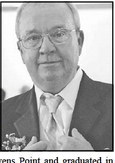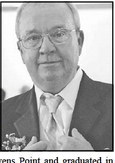 John M. Wilk, 68, Holcombe, passed away Thursday, April 23, 2020, because of complications with Parkinson's Disease. John was born Sept. 27, 1951, to John and Rita (Behlmer) Wilk, in South Milwaukee.
He grew up in South Milwaukee, and graduated from Pio Mono High School in 1969.
John then attended UW-Stevens Point and graduated in 1973, in natural resource management.
While at UW-Stevens Point, John met Kathleen Patrick. They married in August 1973. John and Kathy moved to Holcombe, in 1978, where he worked for Moga Inc. for 30 years. He also worked for the Sheldon Co-op until retirement in 2016.
John was a quiet man, but was very active in his community. He served as a little league coach and Scoutmaster. He was elected to the Lake Holcombe School Board and served nine years. He served 10 years, as an EMT on the Cornell/ Lake Holcombe Ambulance Service and volunteered at the Cornell Food Pantry.
John was an avid bowhunter, fisherman, golfer, gardener and grandfather. He loved the Green Bay Packers, Milwaukee Brewers, the Wisconsin Badgers and his granddaughters.
He is survived by his wife of 46 years – Kathy Wilk; children – Sarah (Brad) Herrick, Madison, and Mathew (Jaimie) Wilk, Holcombe; four granddaughters – Iris, Cora, Ellie Mae and Daisy Jo; mother – Rita Wilk; siblings – Mary Ann (Bob) Mergener, Dr. Peter (Julie) Wilk, Jerry (Patty) Wilk and Father Brian Wilk.
He was preceded in death by his father – John Wilk.
Because of CDC restrictions, a memorial service will be held at a later date.
Borton-Leiser Funeral Home in Cornell, is assisting the family. 88926