Posted on
Glen H. Hoople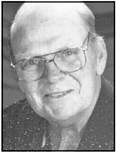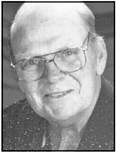 Glen H. Hoople, 78, Ladysmith, died Friday, Feb. 21, 2020, at the Marshfield Medical Center-Ladysmith.
Glen was born March 13, 1941, to Louis and Mildred (Shearman) Hoople, in Ladysmith.
He lived in Cornell, throughout his childhood.
Glen married Molly Key in 1961.
He also served in the U.S. Navy during the Cuban Missile Crisis in 1962. Glen then was employed for 35 years, at Mercury Marine in Fond du lac.
He and Lois Jones were married in 1985, and in 1992, they moved to Ladysmith, and bought The American Bar and operated it for 12 years.
Glen was a member of the Jaycees and was awarded the Outstanding Young American Award. Glen was also a member of the VFW and the Veterans Memorial Association in Ladysmith, and a very active member of St. John's Lutheran Church.
He is survived by his wife – Lois; eight children – Connie (Joe) Murray, Fond du lac, Glen (Janis) Hoople, Fond du lac, Mark McEathron, Ladysmith, John McEathron, North Fond du lac, Paul (Jan) McEathron, Bruce, Brinda Jones, Ladysmith, Becky Jones, Fond du lac, and Barbara Jones, Ladysmith; 18 grandchildren; 15 great-grandchildren; four granddogs; one grandcat, siblings – Joyce Siebel, Illinois, Roger (Carla) Hoople, Holcombe, Gene (Robin) Hoople, Hortenville, Nancy (Max) Weinert, Holland, Robert Hoople, Waupun, WI, Dan Hoople of Virginia, and Randy (Sue) Hoople, Green Bay; many special nieces and nephews; many children he and Lois fostered; brother-in-law – Dick Moldenhauer; and sisters-in-law – Cindy (Chuck) Linskins and Sandra Hoople.
He was preceded in death by his parents – Louis and Mildred Hoople; daughter-in-law – Rose McEathron; in-law – Herman Moldenhauer; siblings – Beverly Hoople, Ray Hoople, Ralph Hoople and Ken Hoople; brothers-in-law – Rudy Siebel and Brian Wegener; sisters-in-law – Debbie Wegener and Cheryl Moldenhauer; and many nieces; nephews and foster children.
A memorial service will be held Saturday, Feb. 29, at 11 a.m., at St. John's Lutheran Church in Ladysmith, with the Rev. Craig Zandi officiating and military honors provided by the Ladysmith Veterans Association.
Friends may call at the church Saturday morning, from 9:30 a.m., until the time of services.
Nash-Jackan Funeral Home in Ladysmith, is assisting with the service.
85713