Posted on
Eugene "Gene" C. Falkenberg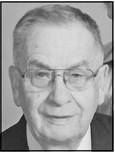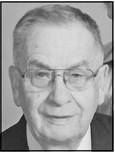 Eugene "Gene" C. Falkenberg, 84, died Saturday, Jan. 25, 2020.
Gene was born in rural Chippewa County, June 2, 1935.
Services will be held at 1 p.m., Thursday, Jan. 30, at St. Paul's Ev. Lutheran Church in Onalaska, with the Rev. Daniel Olson officiating. Burial will be in the Cornell Cemetery at a later date.
Friends may call at Fossum Funeral and Cremation Service in Onalaska, Wednesday, from 5-7 p.m., and again at the church, Thursday, from noon, until the time of the service.
The family requests that memorials be directed to the Luther High School Building Fund. 84478