Posted on
Richard "Rick" M. Lujan Jr.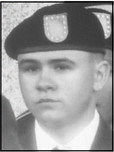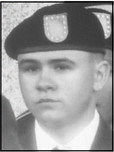 Richard "Rick" M. Lujan Jr., 26, Cadott, passed away unexpectedly Sunday, Nov. 24, 2019, at his home.
Rick was born Nov. 8, 1993, to Richard Lujan Sr. and Candice Knowlton, at NAS in Whidbey Island, Wash.
He attended and graduated from Stanley-Boyd High School. He then served in the U.S. Army National Guard, where he was currently an active member.
Rick worked as a diesel mechanic in the area. He enjoyed hunting up north with his stepfather and stepgrandfather, fishing, music, UTV riding, being outdoors, and spending time with family and friends.
He is survived his mother – Candace (Craig) Sedlacek, Cadott; brother – Dylan (Marissa) Lujan, Cadott, sister – Brianna Gannigan, at home; nephew – Carter Lujan; stepsiblings – Shawn (Taylor) Sedlacek, Jenna Sedlacek and Julia Sedlacek, all of Cadott; grandparents – Connie (Ron) Bruyette, Cornell; and Ben (Helen) Lujan, New Mexico; stepgrandparents – Paul (Debbie) Sedlacek, Cadott; numerous aunts; uncles and cousins.
He was preceded in death by his father – Richard Lujan Sr.; and his grandfather – Daniel Knowlton.
A memorial service will be held at 3 p.m., Saturday, Dec. 7, at Borton-Leiser Funeral Home in Cornell, with Pastor Greg Sima officiating. Military honors will be performed at the funeral home following the service.
Visitation will be from noon, until the time of service, Saturday, at the funeral home.
A celebration of life for Rick will begin at 4 p.m., Saturday, at Shady Nook Resort in Cornell.
Online condolences may be expressed at bortonleiser funeral home.com.
82373