Posted on
Ronald Stasek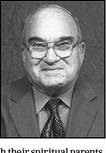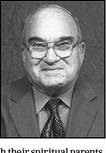 Ronald James Stasek, 79, Bismarck, Ark., passed away on Monday, Nov. 18, 2019, after a lengthy illness. Funeral services were held at Kingdom Hall of Jehovah's Witnesses on Saturday, Nov. 30, in Caddo Valley, Ark. Brother David Overturf officiated.
Ronald James Stasek was born on July 27, 1940, in Hoard Township in Clark County to Paul and Dorothy (nee Roohr) Stasek. Ron was married to Sue Kuehn and they were blessed with a son, Mark. Ron married Lois Buker on June 15, 1979, and she brought her children Michael and Sherry Vollrath to the union. They were married more than 40 years. They moved to Arkansas in July 1992. After many late night sessions with their daughter-in-law answering their Bible questions and studying the Bible with their spiritual parents, Frank and Audrey Smith, they had their "aha!" moment and were baptized together on March 28, 1999 as Jehovah's Witnesses. They were members of the Caddo Valley congregation of Jehovah's Witnesses. Thanks to the Malvern Literacy Program, Ron was able to learn to read better so he could delve into God's Word for himself. Ron delighted in being outdoors, especially fishing and hunting with Lois. He adored all his fur babies, but nothing brought him more pleasure than being with his family, especially his grandchildren.
His memory will be cherished by his wife, Lois; his sons, Mark (Sarah) Stasek of Eau Claire and Mike (Leslie) Vollrath of Bismarck, Ark.; his daughter, Sherry (Brian) Green of Unity; one sister, Gaymond Laabs of Shawano; nine grandchildren; 12 great-grandchildren; and nieces, nephews and many wonderful friends.
He was preceded in death by his parents; his sister, Shirley Ewert; his brother, Paul Stasek; and his granddaughter, Jessica Porth.
PAID OBITUARY 82329