Posted on
Donald "Don" John Allard Jr.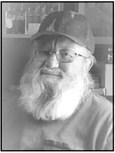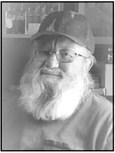 Donald "Don" John Allard Jr., 69, passed away suddenly at his home Tuesday, Nov. 12, 2019.
Don was born Sept. 28, 1950, the eldest son of Donald Sr. and Iris (Studley) Allard.
He graduated from Tremper High School in 1968, and enlisted into the United States Army immediately thereafter. Don served valiantly from 1968-71, as a medic in the Vietnam War. He sustained a war injury and was a decorated soldier, and was profoundly affected by his service.
While on leave, Donald married Carol Angelo Dec. 3, 1970. They resided for a year in Germany, where their eldest of three children was born. They later divorced.
Donald worked for many years at Johnson Outboard Motors, and later followed in his father's footsteps, when he completed heavy equipment training as an apprentice of the Operating Engineer's Local 139.
At times, he had the honor of working with his father and two of his brothers during his time in the union. He operated a variety of different machines over the years, on various commercial and public works construction projects.
He found enjoyment in his love of the outdoors, and was an avid hunter and fisherman. He shared his love of these sports with many relatives and friends, and opened his home as the proverbial "hunting camp," September to January, every year.
Donald also liked target practice, and teaching others how to shoot guns and bows. He became an adept, self-taught gun-smith and his son, brothers, nephews and friends, often benefited from his vast knowledge and abilities in this area.
He is survived by his siblings – Linda (Bob) Queen, Susan Allard and Phillip (Suzi) Allard, all of Cornell, Paul Allard and Julie O'Neil, both of Kasson, Minn., Sandra Allard, Chippewa Falls, and Joel (Judy) Allard, Holcombe; his children – Sheri (Kenneth) Merrill, Kenosha, Krisie (Nelson) Ashbrook, Columbus, Ga., Donald J. Allard III (Hope), Pleasant Prairie; 11 grandchildren; and many nieces and nephews.
He was preceded in death by his parents; grandparents; and brother-in-law – Wayne George.
A celebration of life will be held at the Lake Holcombe Town Hall Friday, Nov. 22. Callers are invited to gather and visit beginning at 3 p.m. Military honors and a memorial service will be conducted at 4 p.m.
Dinner will be served at the hall immediately after, with drinks following at the Black Bear Bar.
The family is assisted by Borton-Leiser Funeral Home in Cornell.
81559