Posted on
Scott Bradley Colbenson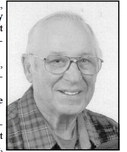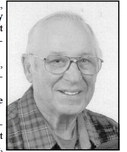 Scott Bradley Colbenson, 85, Holcombe, passed away Saturday, Nov. 2, 2019, at Cornell Health Services, surrounded by family.
Scott was born Nov. 3, 1933, to Clarence and Naomi (Manley) Colbenson.
He served in the Air Force from 1953-57.
Scott worked several different jobs over the years, most notably at Presto in Eau Claire, the Birch Creek landfill and as a maintenance supervisor at the Cornell Care Center. He retired from the care center in 1995, and had even more time to do the things he loved, including fishing, hunting, snowmobiling and tinkering.
He loved volunteering at the Cornell Food Pantry and at his church, as a Royal Ranger leader. Scott spent many years as a member of the Birch Creek Town Board.
He is survived by his wife – Mary Colbenson, Holcombe; three sons – Randy (Joyce) Colbenson, Alaska, Wayne Hemenway, Arizona, and Troy Hemenway, Holcombe; two daughters – Becky Helland (Dean Phillippi), Boyd, and Kristine Hemenway, Holcombe; four brothers – Ken Colbenson, North Carolina, Kirby (Bonnie) Colbenson, Bloomer, Dennis (Carol) Colbenson, Illinois, and Ron Colbenson, Kentucky; two sisters – Karen Kay (Jim) Mocbeichel, Illinois, and Juanita "Dolly" Colbenson, Holcombe; six grandchildren – Jason (Carrie) Helland, Menomonie, David and Jessica Colbenson, Kentucky, and Nikki, Dustin and Shelby Hemenway, Arizona; two great-grandchildren – Emily and Katelynn Helland, Menomonie; and many nieces; nephews and friends.
He was preceded in death by his parents; son – Victor Colbenson; brothers – Caren and Colben "Bill" Colbenson; sister-in-law – Shirley Colbenson; first wife – Dora Ruth Colbenson; and second wife –Luella Ann Colbenson.
Services will be held at 2 p.m., Saturday, Nov. 9, 2019, at the New Life Alliance Church in Cornell, with Pastor Jim Brandli officiating. Interment will be in the Cornell Cemetery, with military honors performed by the Cornell American Legion.
Visitation will be one hour prior to the service, Saturday, at the church.
In lieu of flowers, memorials may be given to the Clark County Humane Society.
Borton-Leiser Funeral Home in Cornell, is assisting the family.
Online condolences may be expressed at bortonleiserfuneralhome. com.
80958