Posted on
Elizabeth "Betty" Mae Pilgrim Shafer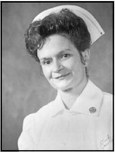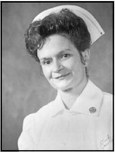 Elizabeth "Betty" Mae Pilgrim Shafer, 87, Chippewa Falls, peacefully made her journey to Heaven, from Cornell Health Services Wednesday, Oct. 23, 2019.
Betty was born April 23, 1932, to John and Josephine (Krippendorf) Kavadas, in Freeport, Ill.
She attended Augusta High School and obtained her LPN license from District One Technical Institute, Eau Claire.
Betty was first and foremost a mom, grandma, greatgrandma and great-great-grandma. Her greatest joy was her children and grandchildren. She attended as many athletic and school events as she possibly could for all of them. She became a treasured hockey, motocross, soccer, basketball and track grandmother.
She was proud of her Greek heritage, and displayed it with her gracious hospitality and ensuring everyone was well fed. Whenever you visited her, there was a counter full of good food and you never left her house without a to-go bag.
Betty enjoyed playing BINGO, cribbage, cards, scratchoffs, in addition to cooking, baking, gardening, fishing and scuba diving, which also became a way for her to give back to others. She spoke fondly, and often, about the time she and Kenny found a woman's wedding ring at the bottom of a lake.
She took great pride in obtaining her LPN license, while also being a wife and a mother. She found her passion, caring and helping others as a nurse.
The time she spent with her grandchildren was precious and cherished. Not only did she cook and bake them whatever they wanted to eat, they quickly learned to play cribbage for money. In the past few years, her great-great-granddaughter, Darlynn, was the light of her life. They had a very special connection.
Betty will be truly missed; her love, wisdom and kindness will live on in all of our hearts. She will care and cook for others in heaven, and we hope they know how lucky they are to get her roast beef, omelets, peanut butter cookies and hamburger gravy. Love you more, mom!!
She is survived by her children – Dianne LaNou, Gloria (Ron) DeBusman, Randy (Susan) Pilgrim and Rebecca (Craig) Hinzmann; grandchildren – Tamara (Jon) Bohaty, Matt (Susan) LaNou, Michael DeBusman, Joseph Hinzmann and Andrew Hinzmann; great-grandchildren – Erinn Bohaty, Luke (Jacy) Bohaty, Steven Bohaty, Rebecca (Christopher) Peterson, Laura Bohaty, Isaac Bohaty, Jon Bohaty Jr., Faith LaNou and Noah LaNou; great-great-grandchild – Darlynn Bohaty; nephew – Robert (Melissa) Steinman; grand-nephew and niece John (Jenny) Steinman and Megan (Brendan) McLaughlin; great-grandniece and nephews – Declan, Shemus, Mackenzie and Liliana Steinman; stepchildren – Barb (John) Karlen, Carolyn (Gale) Haas, Lynn Rowan and Mary Jo Christorf.
She was preceded in death by parents – Josephine and John Kavadas; siblings – Helen Steinman, Lawrence Kavadas and Raymond Kavadas; husband – Kenneth "Kenny" Shafer; and husband – Ralph Pilgrim.
The family wishes to express a special thank you to the Cornell Health Services staff and Mayo Hospice, who provided hugs, comfort, support and love during a difficult time.
A celebration of life will be held in May.
The family requests memorials be directed to Cornell Health Services.
The Cremation Society of Wisconsin in Altoona, is assisting the family.
Online condolences may be expressed at cremationsociety- wi.com.
80869