Posted on
Tylor James Wojciuch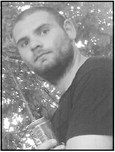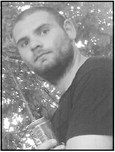 Tylor James Wojciuch, 25, Cornell, passed away unexpectedly Thursday, Oct. 17, 2019.
Tylor is loved, and will be greatly missed by family and friends.
He is survived by his four children – Jacob Sadler, Kaylynn Crouse, Kamdyn Taylor and Coraline Wojciuch; his mother – Laurie Hakes; four sisters – Kayla Silva, Samantha Crawford, Lindsey Fugere and Shari Wojciuch; all his nieces and nephews; two grandmothers – Elaine Hakes and Cora Wojciuch; two grandfathers – James S. Wojciuch and Frank Helland; one step-father – Louis Meyer; and two stepbrothers – Ryan Nelson and Aaron Braden.
He was preceded in death by his father – James Paul Wojciuch; and grandfather – Kenneth Hakes Jr.
A celebration of life for Tylor was held from 4-7 p.m., Tuesday, Oct. 22, at Borton-Leiser Funeral Home in Cornell.
Online condolences may be expressed at bortonleiserfuneralhome. com. 80127