Posted on
The sky is the limit for committed Cadott team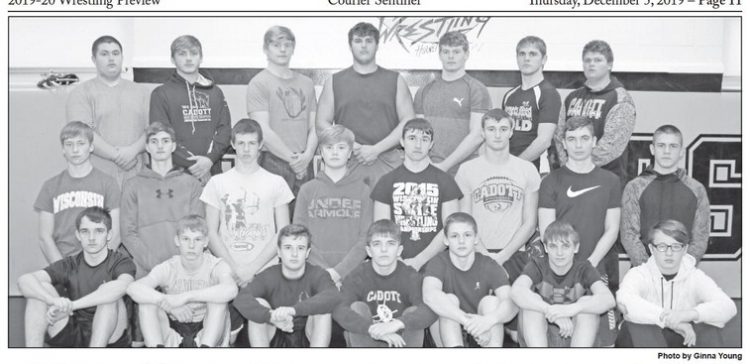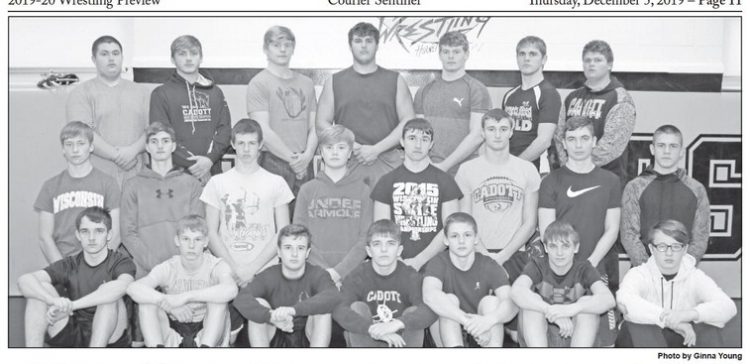 With a dedicated coaching staff and a strong core of wrestlers, this year's Cadott squad has a good chance to sit high atop the Cloverbelt Conference. With a 12-4 dual meet record last year, the Hornets finished in second place at the conference and WIAA Regional tournaments.
Returning State qualifiers, Brady Spaeth, Ethan Tegels, Nelson Wahl, Kaleb Sonnentag and Gavin Tegels, will provide leadership for the younger competitors, leading by example for the 10 new freshman. Senior Steven Pfeiffer is another experienced grappler Cadott turns to for leadership.
"I believe our team strength is that we are coming together as a team," said 12-year head coach Josh Spaeth. "Our kids are not focused on the 'I', but rather, are focused on the 'we.' We have many wrestlers who have the desire to be great and we have many upperclassman to lead the way."
Included in the freshman group expected to make an impact, are Brayden Sonnentag, Cole Pfeiffer, Peter Weir, Tristian Drier and Dawson Webster, who have all qualified for the youth State tournament in the past.
"(Brayden) Sonnentag is a youth State champion and is proving to be one of the best wrestlers in the nation in his age group," said J. Spaeth.
J. Spaeth says the kids are fun to be around, and that the staff works with the athletes to improve their skills and reach the goals set down.
"I have always loved wrestling," said J. Spaeth. "The sport helped change my life. Our athletes will achieve their goals, they have worked too hard not to. Win or lose, I know these kids will give their best effort."
The Hornets will need to bring those efforts to the forefront, as J. Spaeth feels the Neillsville-Loyal-Greenwood and Stanley-Boyd-Owen-Withee teams will be in contention with Cadott for the conference championship. If there are no injuries, based on last year's success and the positive attitudes to start this year, it's likely the team will be among those traveling to the State tournament in March.
"The coaching staff has high hopes for this team, but their success is up to them as a team," said J. Spaeth. "We need every wrestler to stay committed throughout the season, stay healthy and maintain good grades. If we do this, I feel the sky's the limit for this team."