Posted on
Thousands of youth in need of My Stuff, My Bag efforts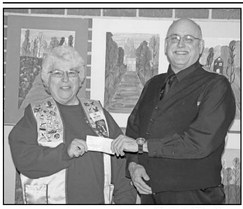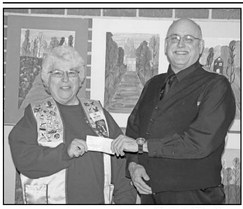 By Ginna Young
There are many drives taking place this time of year, collecting coats, mittens and food for those in need. But there could be one that hasn't been considered - collecting items for the statewide service project, My Stuff, My Bag.
My Stuff, My Bag, is administered through the Court Appointed Special Advocates (CASA) Association out of Green Bay, which is seeking donations to fill travel bags for children removed from their homes. According to CASA, more than 7,000 Wisconsin youth have been removed from their homes, and placed in foster care or the Child Welfare System.
Often, the children carry their life belongings (if possible) in nothing more than a trash bag, hastily grabbed, leaving them without a sense of dignity or hope for a better future. With that in mind, Prevea Health has jumped on board to help with this newly launched campaign.
"We learned about the My Stuff, My Bag initiative from one of our staff members in Rice Lake, who has a sister that volunteers for CASA locally," said Jessi L. Ebben, marketing generalist for Prevea.
Now through Tuesday, Dec. 24, donations are accepted at the Prevea Health Centers in Cornell, Ladysmith and Rice Lake.
"If you would like to drop off materials directly to CASA (in Green Bay), they will be accepted until Dec. 31," said Ebben.
Items accepted, include rolling suitcases, pillows/pillowcases, blankets, stuffed animals, pajamas, socks, underwear, books, crayons, pens and personal care items (shampoo, body wash, loofah, deodorant, toothbrush, toothpaste, combs/hair brushes). Monetary donations are also accepted to purchase items for the bags, through the CASA website at wisconsin.casa.org.
"At Prevea, we are passionate about giving back to the communities we serve," said Ebben, "and we are proud to take part in the My Stuff, My Bag collection."