Posted on
Athens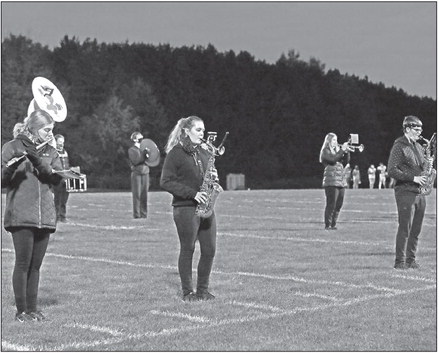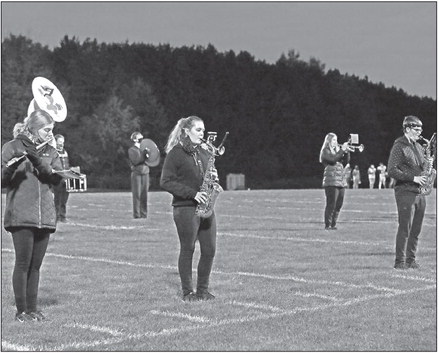 COMMUNITY LIVING
Send Athens news to: RR@tpprinting.com phone: 715-223-2342 fax: 715-223-3505 P.O. Box 677 103 West Spruce Street Abbotsford, WI 54405 Christmas display
Mark Schwalenberg, pastor at Trinity Lutheran Church, will have the Christmas lights display at his village of Athens home ready to begin this weekend on Saturday, Dec. 5 and Sunday, Dec. 6.
People are welcome to drive by the pastor's home from 6-9 p.m. Wednesdays through Sundays each week until Christmas. Passersby should tune in their vehicle radios to 106.9 to listen to the music choreographed with the light display.
Letters to Santa
Santa's Workshop is not being held this year in the Athens Community Hall because of COVID-19, however, children can drop their letters to Santa in a mailbox, which will be located on the village Square from now until Saturday, Dec. 12.
Santa will be at the village Square from 11 a.m. until 2 p.m. on Dec. 12 to pick up the letters in the mailbox and say hello to anybody who stops in.
Grab & Go Craft
The Marathon County Public Library's Athens Branch, located at 221 Caroline St., will supply a Grab & Go kit with supplies and instructions needed for children to create their own origami snowman.
The free kits will still be available from Monday, Dec. 14 until Friday, Dec. 18 and will contain all the paper and instructions. Parents should call the Athens library at 715-257-7292 to make an appointment for a visit or for curbside pickup to retrieve a kit.
Winter plant care
The Marathon County Public Library and Extension Marathon County will offer virtual classes on caring for winter plants like poinsettias, Christmas cactus and Christmas trees from 2:30-3:30 p.m. on Thursday, Dec. 10, and from 2-3 p.m. on Monday, Dec. 14.
Both classes will be conducted via the Zoom app. People can attend the sessions virtually via webcam or by phone. The sessions are free but registration is required. People can either register or seek more information on the winter plant care sessions by visiting https://cutt.ly/ygHPVk9.
Circle of Joy
Tim Blake is the new director of the Athens-area Circle of Joy. He takes over for Nathlie Venzke, who shepherded the pantry for many years.
Blake is an Athens School District resident who has a background with experience with food pantries. The Circle of Joy gratefully welcomes his volunteer spirit. He took over as director of the Athens-Area Circle of Joy in October.
The Athens-area Circle of Joy's open hours of operation have changed from Wednesdays to Sundays from 11:30 a.m. until 1 p.m. twice each month.