Posted on
Athens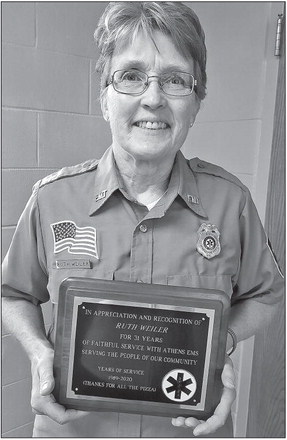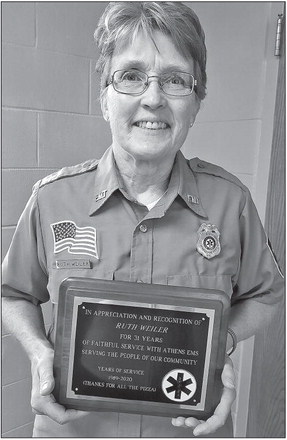 COMMUNITY LIVING
Send Athens news to: RR@tpprinting.com phone: 715-223-2342 fax: 715-223-3505 P.O. Box 677 103 West Spruce Street Abbotsford, WI 54405 Trick or Treat
The village of Athens will hold trick or treating from 3-5 p.m. on Saturday, Oct. 31.
Trick or treaters should follow the Centers for Disease Control (CDC) guidelines for social distancing and wearing masks to prevent the spread of COVID-19.
Village residents who don't want to hand out candy to trick or treaters should keep their porch light turned off.
Helping food pantry
Trinity Lutheran Church Crusaders for Christ Youth Group will be trick or treating during the village of Athens' normal hours between 3-5 p.m. on Saturday, Oct. 31, to help fill the shelves at the local food pantry.
Crusaders for Christ is asking village of Athens residents to donate a paper product or nonperishable food item when they knock on their doors during trick or treating.
To ensure their house isn't missed, village residents are asked to call the Trinity Lutheran Church office before Thursday, Oct. 29, to be placed on the Crusaders for Christ's list of stops.
Senior Citizens
The Senior Citizens card group met on Oct. 15 for weekly card playing at the Athens Area Fire and Ambulance Hall.
One game of Sheepshead were played. Butch Boris took first place and Ceil Frank placed second. Bernice Passehl received low score.
The Senior Citizens card group will play cards again at 1 p.m. this Thursday, Oct. 22 at the Athens Area Fire and Ambulance Hall.
Grab & Go crafts
Children can learn about endangered bats and create a simple bat craft by picking up a Grab & Go kit during the week of this Monday, Oct. 26, and Friday, Oct. 30 at the Marathon County Public Library's Athens Branch located at 221 Caroline St.
The free kit, which is limited to one per child, will contain supplies and instructions for making the craft, as well as a sheet of interesting bat facts.
Parents can make an appointment for a visit to the Athens library or for curbside pickup to retrieve a kit. For more information, parents can call the Athens library at 715-257-7292.
Electronic recycling
Trinity Lutheran School in Athens has announced it'll receive extra cash from the recycling company for donated electronics it receives from now until Saturday, Oct. 31.
The list of electronics people can bring to Trinity Lutheran School include laptops, cell phones and tablets. They don't need to work.
Top students
Athens Middle School has announced the following Students of the Month in September: Delaney Beasley, Isabella Zastrow and Sarai Aguilar-Hernandez, math; Ellyanne Manecke in science; John Zunker in social studies and Aubrey Kottke, Sy 'Rih Hartwig, Riley Schultz-Becker and Bailey Hanke, English language arts. Athens High School has announced the following Students of the Month in September: Annika Kulas in math, Nathan Wolf (Biology), Mathew Redman (Advanced Biology) and Dayne Diethelm (Environmental Science) in science; Alonna Haines (US History) and Faith Nowak (World History) in social studies and Piper Wagner (Creative Writing) and Kenesha Schug (English 11) in English language arts.