Posted on
Athens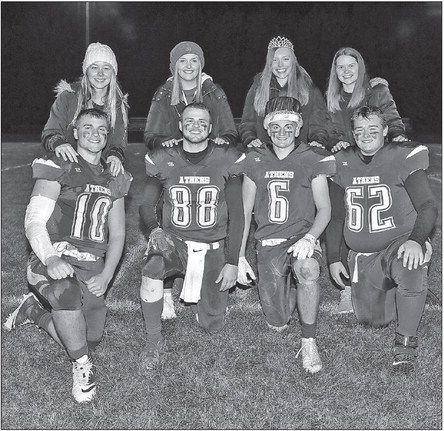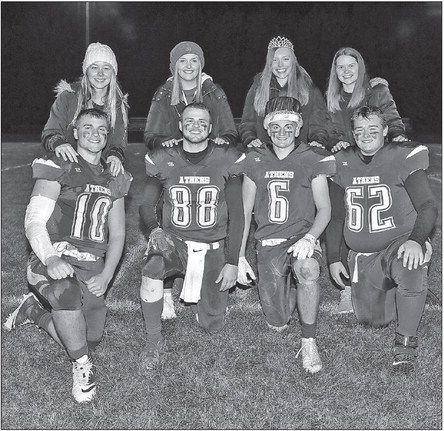 COMMUNITY LIVING
Send Athens news to: RR@tpprinting.com phone: 715-223-2342 fax: 715-223-3505 P.O. Box 677 103 West Spruce Street Abbotsford, WI 54405 Trick or Treat
The village of Athens will hold trick or treating from 3-5 p.m. on Saturday, Oct. 31.
Trick or treaters should follow the Centers for Disease Control (CDC) guidelines for social distancing and wearing masks to prevent the spread of COVID-19.
Village residents who don't want to hand out candy to trick or treaters should keep their porch light turned off.
Senior Citizens
The Senior Citizens card group met on Oct. 8 for weekly card playing at the Athens Area Fire and Ambulance Hall.
One game of Sheepshead were played. Andy Hoef took first place and Butch Boris was second. Bernice Passehl received low score.
The Senior Citizens card group will play cards again at 1 p.m. this Thursday, Oct. 15, at the Athens Area Fire and Ambulance Hall.
Grab & Go crafts
Children can learn about endangered bats and create a simple bat craft by picking up a Grab & Go kit during the week of Monday, Oct. 26, and Friday, Oct. 30, at the Marathon County Public Library's Athens Branch located at 221 Caroline St.
The free kit, which is limited to one per child, will contain supplies and instructions for making the craft, as well as a sheet of interesting bat facts.
Parents can make an appointment for a visit to the Athens library or for curbside pickup to retrieve a kit. For more information, parents can call the Athens library at 715-257-7292.
Harvest Brunch
The Berlin-Hamburg Lions will hold its annual Harvest Brunch from 10 a.m. until 2 p.m. this Sunday, Oct. 18, at River Rib Ballroom, located at 3237 STH 29 in rural Marathon.
There is a fee to eat but children ages five and older are free. The brunch menu consists of pototo and buttermilk pancakes, maple syrup, applesauce, cheese, eggs, sausages, milke and coffee and a cash bar.
Proceeds from the Berlin-Hamburg Lions Harvest Brunch will go back to the community.
Church events off
The Trinity Lutheran Church in Athens' craft sale and pancake summer, which are normally held in November, are cancelled this year.