Posted on
Send Athens news to: RR@tpprinting.com ….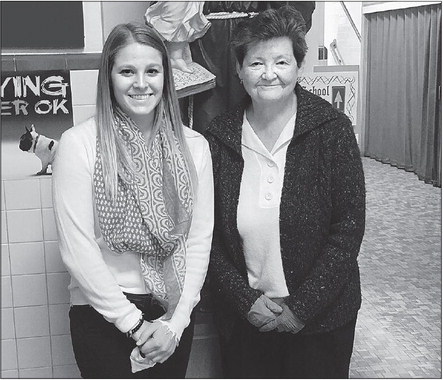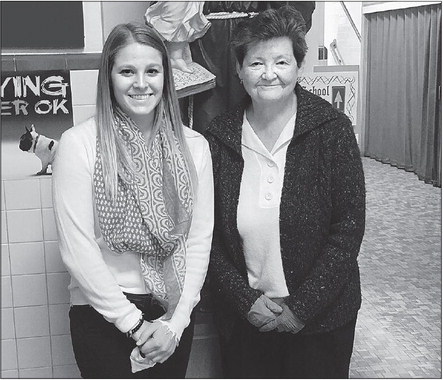 Send Athens news to: RR@tpprinting.com phone: 715-223-2342 fax: 715-223-3505 P.O. Box 677 103 West Spruce Street Abbotsford, WI 54405 LENA Start program
This fall, the LENA Start program will offer virtual sessions for parents of children ages 0 to 32 months.
Registration is required before Wednesday, Sept. 16. To register, interested parents and caregivers should call or text 715-660-0397 or visit www. lenastartmc.org.
Rifle range closed
The Athens Sporting Range temporarily closed on Monday to allow renovations, consisting of adding concrete and blacktop pathways, to be completed.
This project is being completely funded by the Wisconsin Department of Natural Resources and the National Rifle Association. It's anticipated the Athens Sporting Range will be closed for several weeks. Updates will be provided on the village of Athens Facebook site and website.
Senior Citizens
The Senior Citizens card group met on Sept. 3 for weekly card playing at the Athens Area Fire and Ambulance Hall.
Two games of Sheepshead were played. Ceil Frank won the first game and David Perrodin took second place. Pat Frank won the second game and Butch Boris placed second. Bernice Passehl received low score.
The Senior Citizens card group will play cards again at 1 p.m. this Thursday, Sept. 10, at the Athens Area Fire and Ambulance Hall.
Sewers needed
The Athens band program is seeking people to sew closeweave cotton sheet coverings for students to place on the bell of their instruments to prevent aerosol particles from escaping, to allow full band rehearsals to occur in school this fall.
People interesting in sewing the band instrument coverings should contact Samuel Puffer, Athens middle and high school band director, at spuffer@athens1. org.
Class on plant care
Marathon County Public Library and Marathon County Extension will offer virtual classes on bringing in outdoor plants and preparing them to winter over from 2:30-4 p.m. on Thursday, Sept. 10, 2-3 p.m. on Monday, Sept. 14, and from 5-6 p.m. on Wednesday, Sept. 16.
All classes are conducted via the Zoom app. Attendees can attend the session virtually via webcam or by phone. The virtual session is free but registration is required.
For more information or to register, visit https://cutt.ly/ xdOfcVz.
Old Timers Band
The Athens Old Timers band will continue holding concerts at 7:30 p.m. every Friday night in Memorial Park until the Friday after Labor Day.
No food or popcorn stands will be available. Attendees are asked to bring their own lawn chairs, refreshments and an optional mask to wear.
Farmers Market
The Athens Farmers Market is held every Tuesday from 4-7 p.m., at Memorial Park.