Posted on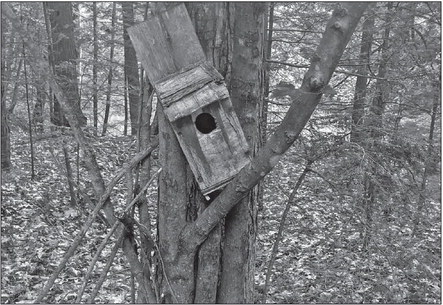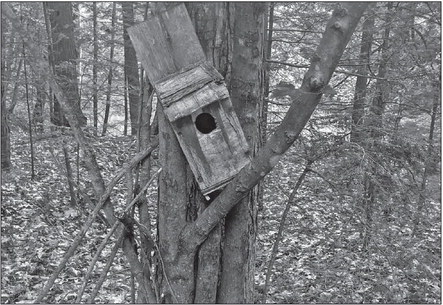 Send Athens news to: [email protected] phone: 715-223-2342 fax: 715-223-3505 P.O. Box 677 103 West Spruce Street Abbotsford, WI 54405 High school honor roll
Athens High School has announced its honor roll for the fourth quarter of the 2019-20 school year.
Highest Honors
Grade 10: Mathew Redmann, Cassandra Riehle and Madison Wagner-Durr.
Grade 11: Cobie Ellenbecker, Maleah Redmann, Kaitlyn Riehle, Heidi Verpoorten, Caleb Welbes and Anna Wheatley.
Grade 12: Kellie Annala and Johnathon Nowacki.
High Honors
Grade nine: Celina Ellenbecker, Emma Ford, Elle Gauerke, Connor Komarek, Annika Kulas, Dominic Lewandowski, Sierra Nowacki, Katlyn Schreiner, Olivia Schreiner, Connor Sheahan, Piper Wagner, Nathan Wolf and Addyson Zettler. Grade 10: Alexus Aguilar-Hernandez, Cooper Diedrich, Andrew Frick, Aiden Guralski, Evan Guralski, Siarra Hart, Cody Murkowski, Anna Nowicki, Lila Thompson and Elizabeth Van Rixel.
Grade 11: Jacob Brumbaugh, Dana Felzkowski, Bradyn Peterson, Caleb Sarasin, Nancy Schreiner and Autumn Westfall.
Grade 12: Halle Albrecht, Carter Brunke, Benjamin Ellenbecker, Isabelle DenOtter, Chase Ellenbecker, Dayna Ellenbecker, Alex Erickson, Mitchell Gore, Tori Halopka, Aaron Hartmann, Andrew Hartmann, Elizabeth Hoffman, Courtney Murkowski, Abigail Olson, Reanna Stowe, Brock Thompson, Abigail Van Rixel, Kiera Weiler, Tanner Westfall and Allison Wolf.
Honors
Grade nine: Savannah Epping, Brooke Jacob, Makenna Sebold and Jacob VanDerLinden.
Grade 10: Brooks Kraus, Hannah Bozhurt, Kody Lepak and Kenesha Schug.
Grade 11: Shauna Belter, Tristan Cator, Jarrett Daul, Jake Denzine, Dayne Diethelm, Dawn Erickson, Grace Johnson, Alexander Mengel, Jerran Modjewski, Gary Peel and Sawyer Schreiner.
Grade 12: Mya Becker, Marisol Bonilla, Eli Bunkelman, Cameron Ford, Spencer Kraus, Mitchell Schreiner, Courtney Tesch and Daniel Zoromski.
Farmers Market
The Athens Farmers Market is held every Tuesday from 4-7 p.m., at Memorial Park.
Birth
Samantha and Ryan Eckert of Medford announce the birth of a daughter, Moriah Ann Marie, born on May 21, 2020, in the Aspirus Medford Hospital Birthing Center.
She weighed seven pounds and was 20.75 inches long. She joins a four-year-old sister, Divya Rose.
Her grandparents are Cheryl and Anthony Eckert of Medford and Dawn and Lawrence Strehlow of Hurley.
Clinic reopening
The Aspirus Athens Clinic will reopen to patients, after it was temporarily closed in April to allow staff and providers to support operational and COVID-19 surge planning needs at other Aspirus locations.
Re-opening dates may vary by clinic as staff and providers transition back to their previous locations. Patients will receive information related to these changes during scheduling and through appointment reminders and other means of communication.
Patients will be required to wear masks at their visits and they'll also receive a temperature check and be asked if they have any symptoms commonly associated with COVID-19.
Patients can schedule appointments by calling the Athens Clinic.
All Aspirus locations continue to seek cloth mask donations.
College notes
Victoria Neigum and Ryanne Peter of Athens graduated from UW-River Falls in May.
Neigum earned a bachelor of science degree in international studies, Magna Cum Laude. Peter earned a bachelor of science degree in comm sciences and disorders.
Bailey Harding, Jacob Stange and Chase Vitort of Athens were awarded to the dean's list at UW-Eau Claire for the 2020 spring semester.
No band concerts
The Athens Old Timers Band concerts are not occurring for the foreseeable future unless the COVID-19 pandemic improves.
Senior Citizens
The Senior Citizens card group met on July 2 for weekly card playing at the Athens Area Fire and Ambulance Hall.
Two games of Sheepshead was played. David Perrodin won the first game and Norbert Lake took second place. Aaron Totzke won the second game and Jan Lake placed second. Pat Frank received low score.
The Senior Citizens card group will play cards again at 1 p.m. this Thursday, July 9, at the Athens Area Fire and Ambulance Hall.
Fun Food Saturday
Trinity Lutheran Church and School in Athens will host Fun Food Saturday on Aug. 22, from 11 a.m. until 6 p.m. or until all the food is gone.
Trinity's world famous chili, burgers and pie will be featured for take-out at Memorial Park in Athens. Orders for whole pies and carryout chili can be placed early for pick-up that day also.