Posted on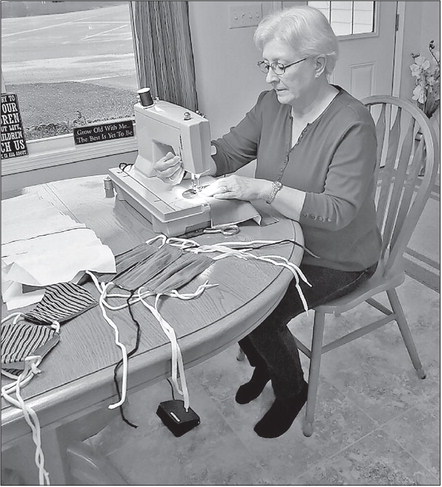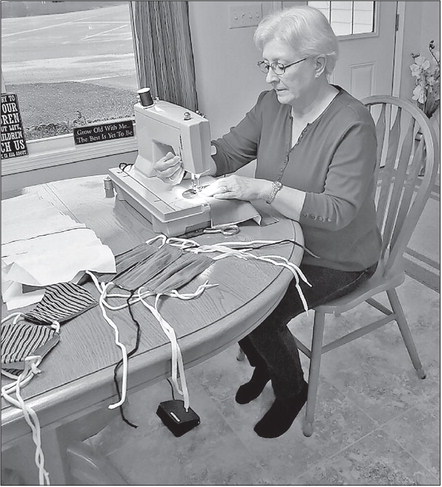 Send Athens news to: [email protected] phone: 715-223-2342 fax: 715-223-3505 P.O. Box 677 103 West Spruce Street Abbotsford, WI 54405 Farmers Market
The Athens Farmers Market will be held every Tuesday from 4-7 p.m., beginning on May 26, at Memorial Park.
Memorial Day change
The Athens Chapman-Belter American Legion No. 4 and Athens VFW 8527 are cancelling this year's Memorial Day program and pot luck because of social distancing guidlines due to the coronavirus pandemic.
However, Athens American Legion and VFW members, and whoever else wants to attend, are invited to follow the caravan to render honors at five cemeteries like what has occurred every year.
Athens American Legion and VFW members who want to participate should meet at 8 a.m. on Memorial Day to lower the flag on the downtown square. Veterans will then render honors at Wuertzberg, Pilgrim's Rest, Milan and Town Hall cemeteries. Veterans will then proceed to the bridge on Degner Street to render honors to those lost at sea, before rendering honors at Athens Cemetery.
Worship schedule
Trinity Lutheran Church in Athens will hold a livestream and drive-in worship at 10 a.m. this Sunday, May 24.
Indoor church worships will return at 7 p.m. on Thursday, May 28, and at 9 a.m. on Sunday, May 31. Holy Communion will be held at both church services.
Library item pickup
The Marathon County Public Library Athens Branch began offering curbside pickup of materials on Monday.
Library patrons must call the Athens library at 715-257-7292 during its hours of operation from 10 a.m. until 2 p.m. on Mondays, Tuesdays, Thursdays and Fridays, and also from 2-6 p.m. on Wednesdays to request items and schedule a pickup time, and then arrive at the agreed upon pickup time.
People can drop off library items 24 hours per day in a box located outside the library entrance.
Anyone wanting more information on curbside dropoff should visit www.mcpl.us or call 715-261-7200.
Bible School
Trinity Lutheran Church and School is looking for people to volunteer their homes for Vacation Bible School in July.
This year's Vacation Bible School theme is Barnyard Roundup: Jesus gathers us together.
The church and school is seeking host families that will invited the neighborhood children (the ones their kids play with) to their home for daily Vacation Bible School sessions.
Home groups will watch each day's music and teaching videos posted on Trinity's website.
Host families will pick the week and time Vacation Bible School will take place. Each registered home group will receive a craft box that contains supplies for each day's Vacation Bible School crafts. There will be an outdoor games booklet for use by each home group.
There will be a special Trinity Vacation Bible School Facebook page for parents to share pictures of each day's home gatherings.
Home groups will need to register with the church offi ce by Friday, June 19, to allow time for volunteers to get the craft kits made and delivered to each home by Monday, July 6.
This year's Vacation Bible School program is open to all children in preschool through sixth grade. Monetary donations are welcome to cover the cost of crafts and volunteers are needed to assemble the craft kits.
Anyone with questions on this year's Trinity Lutheran Church and School Vacation Bible School can e-mail Kaye Schwalenberg at [email protected] gmail.com.
College graduation
Miranda Grabowski of Athens will now graduate from St. Norbert College in DePere during a ceremony on Saturday, Aug. 29, after it was postponed from its original date on Sunday, May 17.
Grabowski is graduating from St. Norbert College with a bachelor of arts degree, Cum Laude.