Posted on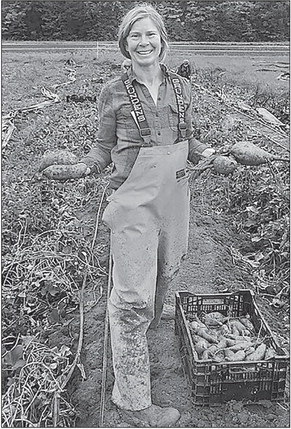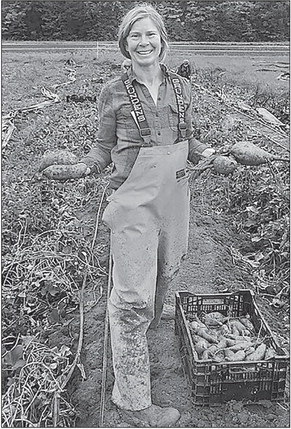 Send Athens news to: [email protected] phone: 715-223-2342 fax: 715-223-3505 P.O. Box 677 103 West Spruce Street Abbotsford, WI 54405 Queen candidates
Mya Becker and Alicia Hoffmann are selling tickets to become the 2020 Athens Fair queen. The Athens Fair is scheduled from Thursday, Aug. 20 until Sunday, Aug. 23. Becker is 17 years old and she claims to be a shy small town girl.
"I was born and raised in this little town we call Athens," she said. "I have my mother and father to look up to through it all."
She is a senior at Athens High School who is graduating this year. Becker plans to attend Northcentral Technical College in Wausau this fall to study early childhood education.
"Growing up in this small town I have learned a few things through the years," she said. "This town has offered me many opportunities to pursue the things I love and enjoy. I am a very positive and kind person, and someone who respects others." Hoffmann is the daughter of Brandon and Lisa Hoffmann. She is senior at Athens High School who is graduating this year. She plans to attend college and afterwards return back to the community that supported her through everything she did in high school.
"I have learned a lot from my previous time running for Ath- ens Fair Queen," she said. "I am someone who would consider myself a leader and someone who is a positive community member. I do a lot of community service projects during the school year and in summer."
One of Hoffmann's favorite things to do during the fair is help set up and talk to other people who come into town, so she can see what the fair has to offer for them and their reason for coming back.
"The reason why I have chosen to run this year is because I want to showcase the positive outcomes the fair has had over the years," Hoffmann said. "I want to help show what we have to offer as a small community. I appreciate all the support you give me in my journey to be your 2020 Athens Fair Queen."
Hoffmann can be reached by e-mail at [email protected] com or by phone at 715-573-1664. All ticket proceeds go to support the Athens Fair.
Memorial Day change
The Athens Chapman-Belter American Legion No. 4 and Athens VFW 8527 are cancelling this year's Memorial Day program and pot luck because of social distancing guidlines due to the coronavirus pandemic.
However, Athens American Legion and VFW members, and whoever else wants to attend, are invited to follow the caravan to render honors at five cemeteries like what has occurred every year.
Athens American Legion and VFW members who want to participate should meet at 8 a.m. on Memorial Day to lower the flag on the downtown square. Veterans will then render honors at Wuertzberg, Pilgrim's Rest, Milan and Town Hall cemeteries. Veterans will then proceed to the bridge on Degner Street to render hon-
ors to those lost at sea, before rendering honors at Athens Cemetery.
Library item pickup
The Marathon County Public Library Athens Branch began offering curbside pickup of materials on Monday.
Library patrons must call the Athens library at 715-257-7292 during its hours of operation from 10 a.m. until 2 p.m. on Mondays, Tuesdays, Thursdays and Fridays, and also from 2-6 p.m. on Wednesdays to request items and schedule a pickup time, and then arrive at the agreed upon pickup time.
People can drop off library items 24 hours per day in a box located outside the library entrance. Anyone wanting more information on curbside dropoff should visit www.mcpl.us or call 715-261-7200.
No Cancer Walk
Trinity Lutheran Church in Athens Crusaders for Christ Youth Group will not be hosting its annual Cancer Walk this summer. The event will return in the summer of 2021.
Over the past 14 years, Crusaders for Christ with the help of Athens area residents has raised more than $24,000 for the Aspirus Regional Cancer Center in Wausau.
Aspirus clinic closed
Aspirus is temporarily closing its Athens clinic in order to support the needs for additional staffing and resources at its hospitals in the event of a surge in COVID-19 patients.
Some physicians, advanced practice clinicians, nurses and other staff from these locations will be re-deployed to other Aspirus clinic locations. Others will support needs at the various Aspirus hospitals throughout the region.
If you think you've been exposed to COVID-19 or are experiencing a fever, cough, or shortness of breath, you are encouraged to call the Aspirus COVID-19 Hotline at 1-844-568-0701.
Village hall closed
The Athens municipal building clerk's office and police department have been closed until further notice.
To contact the police department for non-emergency issues, call 715-257-7611. To contact the clerk's office, call 715-257-9170, or e-mail to [email protected] villageofathens. com.
Virtual story time
The Marathon County Public Library will offer a fun, throwback 1980s-themed virtual story time, beginning at 10 a.m. on Wednesday, May 20. Story time will be broadcast via Facebook Live, and parents and children can watch the story time by visiting the county library's Facebook page.
Virtual story time is free and people can call the county library at 715-261-7220.