Posted on
No one injured in fire along State Hwy. 64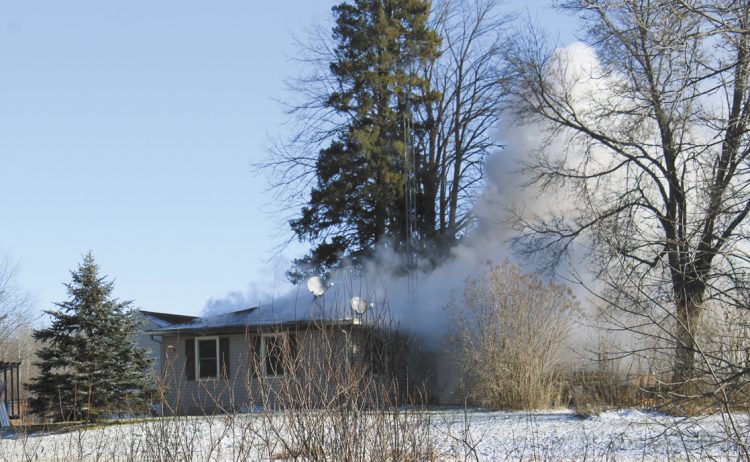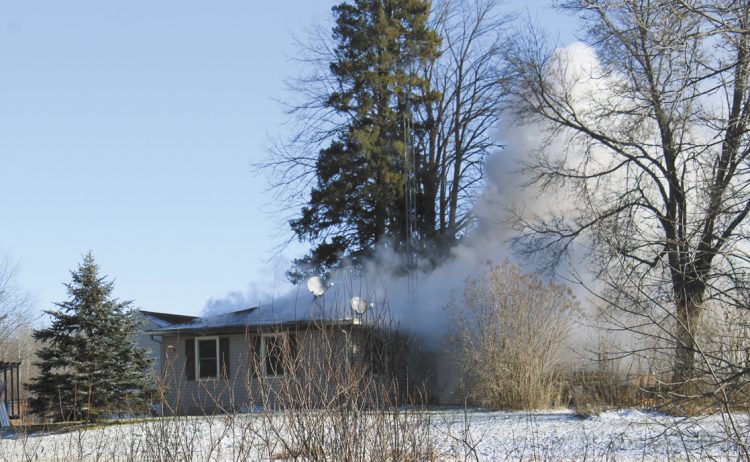 Multiple emergency crews responded to a house fire at 32136 State Hwy. 64, Cornell, during the morning hours of Dec. 14. The structure is located about six miles east of Cornell.
"No injuries, everybody got out," said Matt Boulding, Cornell assistant fire chief.
The Cornell Area Fire Department, Gilman Rural Fire Department, Sheldon Fire Department, Stanley Fire Department and the Boyd-Edson-Delmar Fire Department responded to the fire call.
Other emergency services, including the Cornell Area Ambulance Service, Cornell Police and the Chippewa County Sheriff's Department, also responded.
Boulding says it is still undetermined how the fire was started.
"The damage amount is unknown at this time," said Boulding.
Traffic was temporarily reduced to one lane on State Hwy. 64, Dec. 14, as fire crews worked to put out a house fire about six miles east of Cornell. No one was injured in the fire. Photo by Julia Wolf