Posted on
CABA thanks those who make a difference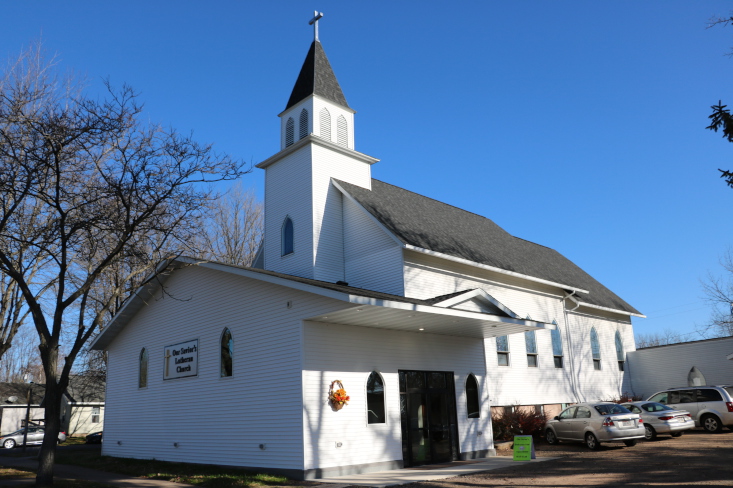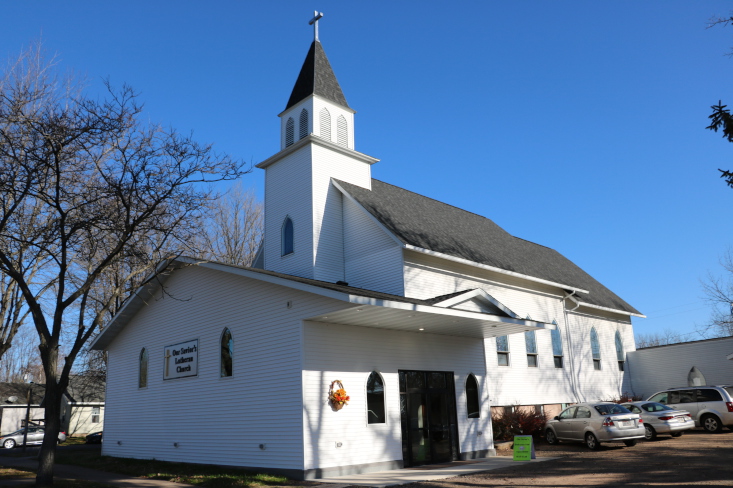 By Julia Wolf
The Cornell Area Betterment Association (CABA) held their annual recognition of those in the Cornell area who make a difference, and announced the winners in November. Community members nominated businesses and individuals for each of the categories, and winners were then voted on by CABA members.
Although CABA was unable to hold a banquet this year, members still felt it was important to thank those who help keep the community running.
Business of the Year goes to JM Screen Printing and More, LLC. Owners Jamie and Matt Boulding grew the business, and made it their own. They were nominated for doing their part to make sure the community stays vibrant, and their willingness to help out with community functions and donate time, funds and apparel.
The family-run business also makes sure everyone leaves happy, by working one-on-one with customers. They were also recognized for their outstanding work ethic.
"We were so ecstatic when we found out we were nominated, to be honest, a little speechless," said Jamie. "It was nice to see people really appreciate and notice things you do in the community."
Jamie says they were honored to receive the award and can't wait to see what the future will bring.
The Civic Organization of the Year Award saw a tie, with the Cornell and Lake Holcombe Camaraderie Club, and Our Savior's Lutheran Church, named as co-winners.
The Camaraderie Club was nominated for the Support the Troops program. The organization has sent approximately 2,500 care packages, containing snacks, personal hygiene products and reading material, to deployed troops with ties to the area.
They also host the yearly Holiday Shoppes at the Cornell and Lake Holcombe elementary schools, for youth to pick gifts for their family members and raise money for the schools. Camaraderie Club also volunteers time and donates money for a number of other community events throughout the year.
"The Camaraderie Club is a great bunch of people," said Kathy Swanson, Camaraderie Club member. "They've got good hearts. They're always looking for a cause."
Swanson says she is proud of the group for putting in the effort to help the community and says the group is always open to new members.
Our Savior's was recognized for allowing organizations to use their space for events, including the Cornell After-School Program, when a new location was needed this year. Other programs, such as senior meals, TOPS, Scouts, Sewing Club and the Excellence in Education banquet, have also benefitted from the church offering their space for use.
"It's an honor," said Andy Schottelkorb, pastor at Our Savior's, adding the church tries to be open and helpful to the community, in a time when it is really needed.
Community Leader of the Year goes to Ashley Carothers, for working hard to keep the community going. Carothers was nominated for helping any group who asks, and selflessly donating time and money. She goes beyond traditional community service, by going out of her way to bring happiness to people around her with flowers, candy and notes. She is also a huge supporter and promoter of local businesses, law enforcement, schools and youth.
Carothers says she is proud of all the things she has helped do for the community.
"I feel best when I know how much my hard work has positively impacted another person," said Carothers.
She says she is always looking for a way to make others' lives easier and less stressful, or just share a smile, and tries to do her part to help the community succeed and grow.
"I want to shout my thanks out loud," said Carothers. "I want everyone to know how much the support of the community means to me."
Natalie Helland received Volunteer of the Year for her volunteer efforts at the Cornell Food Pantry. Helland cleans and organizes the pantry, as well as picking up commodities in Bloomer. All her efforts can take up to 20 hours, on a busy week.
She also volunteers at her church, checks in on elderly neighbors and helps with Vacation Bible School.
"I'm humbled," said Helland. "I get great joy from helping others and that's kind of what makes me tick."
She says she is glad to be available to do the volunteer activities she does and grateful her husband helps keep her free to volunteer.
Stacker Nutrition was awarded New Venture of the Year for making an impact on the community. Owner Phylicia Smith was recognized for going above and beyond to make sure customers have what they need. She also jumped head-first into becoming involved in the community.
"To get the nomination and then to be recognized as it (New Venture) is just amazing," said Smith.
For now, Smith says her goal is to keep Stacker Nutrition open and providing products to the community for many years. She says the community support is great and she can't think of a better place to open a business.
"I'm just grateful for everybody that took the time to think of me," said Smith.
The Legacy Award went to Eino Martino. After many years, working as a teacher and coach at Cornell High School, he retired, but continued to volunteer helping kids on the track team reach their goals. Martino was inducted into the Track Coaches Hall of Fame in 2016, and even had the Cornell Track Complex named after him. He has also been a long-standing member of the Knights of Columbus of Holy Cross Catholic Church and served in the Navy during World War II, from 1944-47.
Martino says he enjoyed coaching and working with the kids, watching them improve over their high school careers. In many ways, he says sports has been his life.
"Very nice to be remembered, 'cause a lot of people probably don't remember me coaching back through 1958," said Martino of receiving the Legacy Award.
[caption id="attachment_101719" align="alignnone" width="300"]
JM Screen Printing and More LLC[/caption] [caption id="attachment_101722" align="alignnone" width="300"]
Cornell and Lake Holcombe Camaraderie Club[/caption] [caption id="attachment_101723" align="alignnone" width="259"]
Ashley Carothers[/caption] [caption id="attachment_101724" align="alignnone" width="244"]
Natalie Helland[/caption] [caption id="attachment_101725" align="alignnone" width="280"]
Phylicia Smith[/caption] [caption id="attachment_101726" align="alignnone" width="206"]
Eino Martino[/caption]