Posted on
Cornell City Council; Ordinance flies the coop before it gets to attorney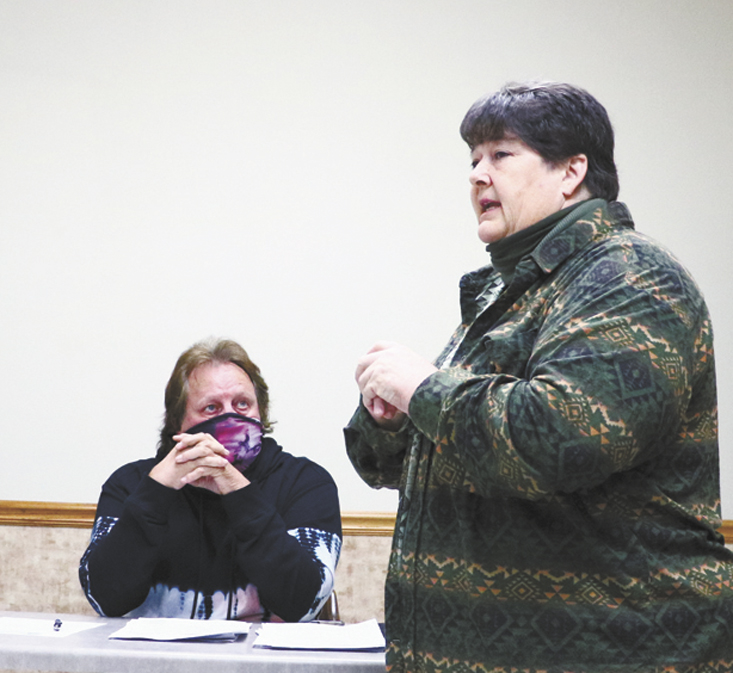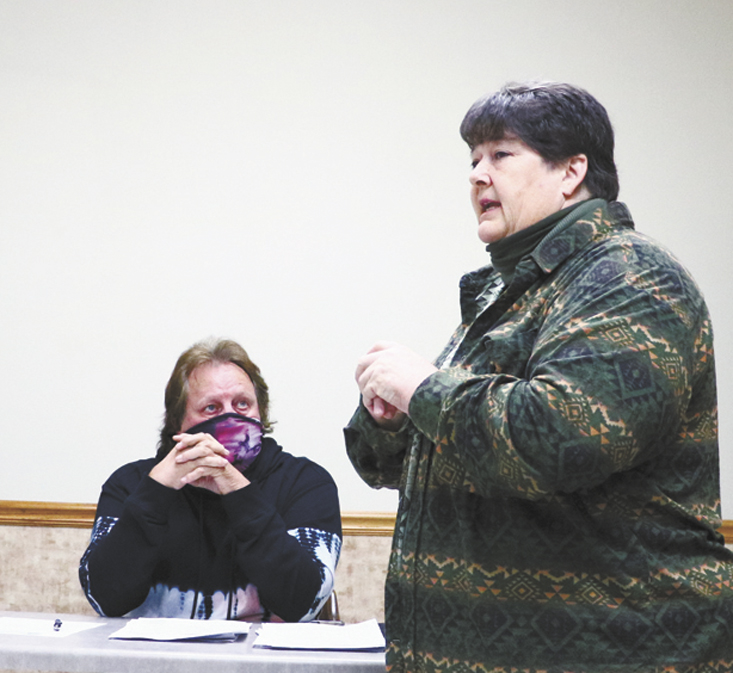 By Ginna Young
An ordinance allowing chickens in areas of the city not zoned agricultural, is going back to the drawing board, after the last regular Cornell City Council meeting. At the Nov. 5 open meeting, Margaret Guyette, resident at 220 South Fourth Street, questioned the proposed ordinance.
Guyette, unbeknownst to some, has kept chickens in her backyard for more than seven years, and says she has never had a complaint against her "babies." Although her home is zoned commercially, Guyette said she originally got the chickens as a research project for a book she wrote on urban survival, but that the eggs have been a help this past year.
"This spring, when eggs went up to $3 a dozen in the stores, many people stopped by to see what I was doing and ask me specific questions," she said.
Mayor Mark Larson asked Guyette if she had checked with the city first, when she first thought of getting the chickens. Guyette said she did look up the city's ordinances and discovered nothing on the books, so she talked to one of the city workers at the time, who said it wouldn't be a problem.
"He wasn't speaking properly," said Larson.
Larson also mentioned that Guyette should have come to the Planning Commission meeting that went over what should be in the ordinance.
"We had people here who want to have chickens and they were part of the discussion," he said.
Guyette apologized for not attending the meeting and said she did not know about it. She said she agrees with some of the things listed on the ordinance that is proposed, but said other items, like netting over the pen, doesn't make sense if the chickens are fenced in a backyard and not in a coop.
She also doesn't think the proposed fee is reasonable or that an inspection of the property is needed.
"For an ordinance that is going undisputed…your ordinance is, in parts, overly restrictive," said Guyette.
"Everything you're saying, I appreciate," said council member Floyd Hickethier.
However, Hickethier says his concern is that people will not take care of their chickens as well as Guyette appears to take care of hers. Guyette agrees she treats her chickens well and that they are truly pets, even though she uses them for egg production.
"I am not opposed to having an ordinance," she said. "You are absolutely correct; someone who doesn't know what they are doing, can end up really seriously having problems. This is something that needs to be thought about."
Dave DeJongh, city administrator, suggested holding another Planning Commission meeting, to decide if they want to take Guyette's views into consideration.
"This isn't written in stone, this is what we're recommending," said Larson, "but we certainly can have one more Planning Commission meeting."
Once the Planning Commission meeting is set, Guyette will be informed of the date and can appear to present her ideas on the ordinance.
In a Finance Committee meeting prior to the regular meeting, the 2021 budget was set, with estimated revenues and expenditures of $1,397,133, and a levied tax of $456,033 on all taxable property within the city. The ordinance adopting the budget was approved in the regular meeting.
"The budget is always fluid," said DeJongh.
He said the council can reallocate money to different departments throughout the year, if needed.
"I think we did a pretty good job with what we had," said council member Ashley Carothers.
The council also approved a quote from Crane Engineering for $42,748, for a final clarifier for the wastewater treatment plant. Council member Bill Kvapil said he talked to Derek Braun, utility/city works superintendent about needing the clarifier.
"It does need to be repaired," said Kvapil. "There are no ifs, ands or buts about it."
As a notice for anyone wishing to run for a seat on the city council, nomination papers can now be picked up at the city office, for the spring election. Candidates can begin collecting signatures Dec. 1, and each candidate must have 50 signatures from city residents.
Cutline: Margaret Guyette spoke to the Cornell City Council Nov. 5, on the subject of keeping chickens in areas of the city. Guyette asked that a proposed ordinance be looked at closer before it is passed. Photo by Ginna Young