Posted on
Cadott mail carrier makes her final Route 1 delivery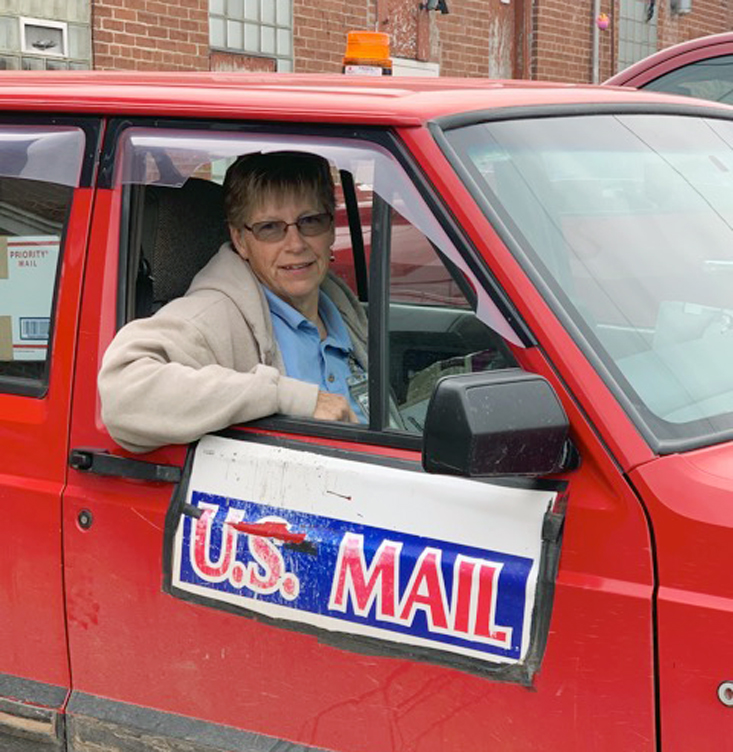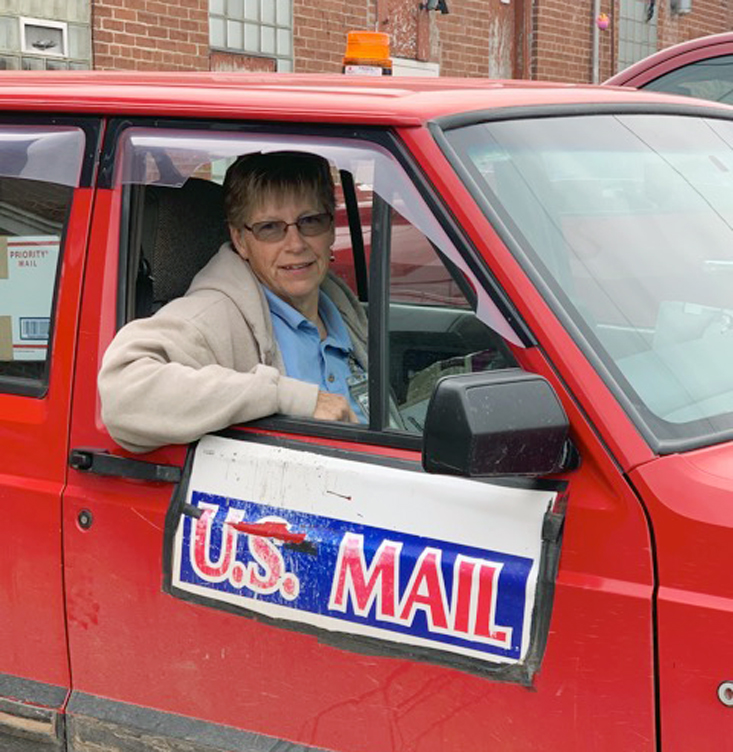 Marie Polzin, rural mail carrier on Cadott's Route 1, retired from the profession Oct. 30, after delivering in the Cadott area for 20 years. When she served as a substitute carrier, she also went to other offices, such as Jim Falls, to help where needed.
For the past seven and a half years, Polzin has been the regular carrier on her Route 1. Residents along the route may be familiar with her red Jeep (sometimes, a blue one) daily, delivering packages and mail.
In her job, the biggest change she's seen over the years in delivering, is that people don't mail greeting cards or personal letters like they used to, and there are a lot more packages. The most unusual thing she ever delivered, was a large toy ball for a child's birthday. The ball had the address for delivery and stamps right on it, with no wrapping.
Lately, the packages have gotten a lot bigger and heavier, but that hasn't deterred Polzin from loading up the vehicle every day, for her route.
There are days when she would have to make two trips, because the packages wouldn't all fit into the Jeep, but most days, she was able to pack it to the top.
Polzin says she has enjoyed the job over the years, and that is was a nice supplement to getting her off the farm.
"It was my day off, to come to work at the post office," she said.
Over the years, Polzin figures she has trained about eight substitutes. Growing up in the Cadott community, Polzin knew most everyone in town and having delivered all the routes, she knew all the customers on the routes. When asked a name, she could tell exactly where that person lived.
That paid off more than once, as Polzin needed to call 911 a few times on her route, when her customers were in need – including a time there was a fire in a barn.
Although she is looking forward to spending more time with her grandchildren, Polzin says she will miss seeing her customers every day.
"…But, I know where they to live to go visit," she said.
At the post office, Polzin is wished a long, happy and healthy retirement. The Cadott postal workers say they will miss seeing Polzin every day, along with her witty comments, but promise to keep her on speed dial for her knowledge of the community.
"In Cadott, we don't have numbers, we live in a community," said Polzin. "I delivered to customers, not just addresses."
Cutline: Marie Polzin hopped in her familiar red Jeep Oct. 30, to deliver mail along Route 1 in Cadott, for the last time. After 20 years, Polzin is retiring from postal work, to focus on spending more time with her grandkids.