Posted on
Knitter's legacy lives on, as Cadott Community Theatre takes final bow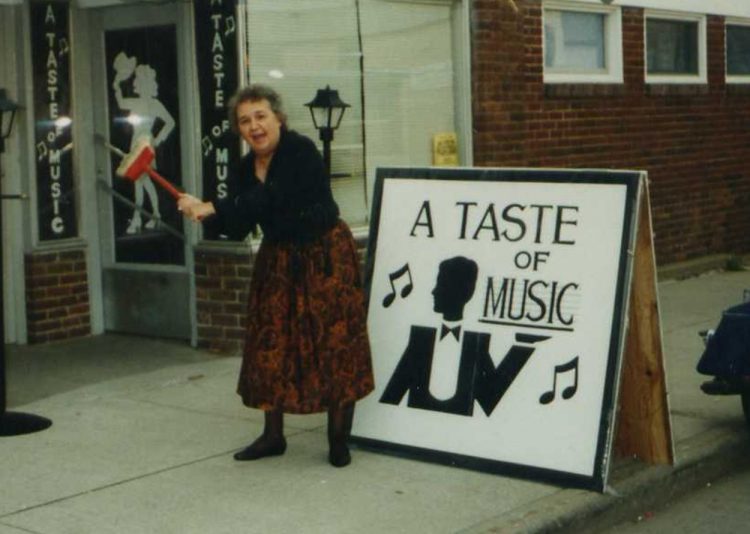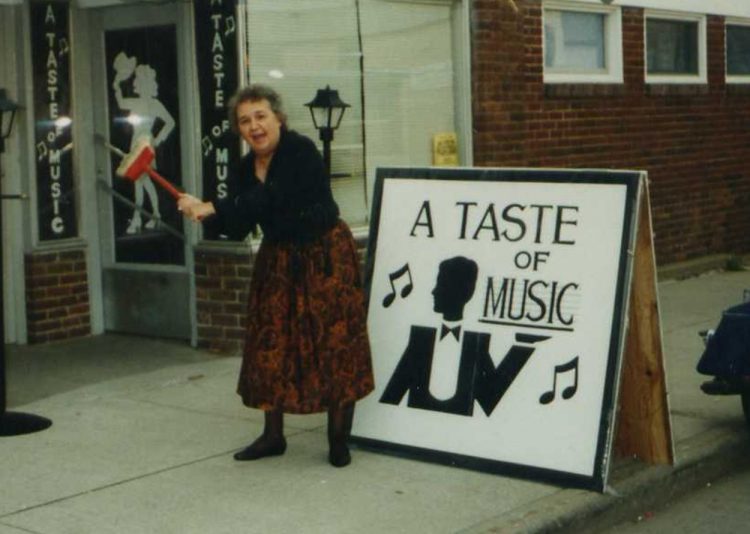 Nancy Knitter, Cadott music teacher and director of the Cadott Community Theatre group, couldn't help performing throughout her life. Knitter was beloved by her students and fellow theatre members, who set up a fund in her name to award scholarships at Cadott High School.
The curtain has gone down on the Cadott Community Theatre (CCT) group, after spending 25 years in the spotlight. The CCT was formed in 1992, when Nancy Knitter and some of her former students, organized a reunion performance of the musical Oklahoma.
The theater group continued to perform various musicals, music revues and Easter cantatas under Knitter's direction, until her passing in 2009.
She was affectionally known as "the Commanding General" to her students and was a musical force to be reckoned with during her years at Cadott High School. She was a determined, loyal, no-nonsense teacher, who expected those same qualities in return from her students.
Students who never had her, thought she was scary and mean, but those who had the privilege of sitting in her classroom, knew the genuine love and protection she possessed for "her" kids. She wanted each of them to succeed and she demanded that they push themselves, committing the time and effort that was needed to achieve that success.
Knitter was quick to praise when it was well-deserved, quick to correct when it was necessary, and always willing to invest unlimited amounts of her own time and effort to come alongside those who were trying their best.
While to others, music courses may have been a "bonus" or "extracurricular," Knitter understood that music was a tangible gift that could make lives better. Not only could it be heard, but seen and felt. It could lead to unity and community, in a way other subjects could not for certain students.
Love of music was a gift that she was able, and willing, to give, to all those who were willing to put in the hard work to develop it.
Knitter knew that although music enhanced all of life, there were other dimensions to life, too, and she expected her students to maintain grades in other classes, be an example to fellow students, and stay out of trouble at home and school.
Her promotion of music and the arts was not exclusive to her influential teaching career that spanned from 1952-84, in Port Edwards, Auburndale, Centuria, Randolph, Stanley and Cadott.
Knitter was always willing to help in many venues of music and theatre for organizations in the surrounding communities. She directed and assisted with musicals at Elk Mound and McDonell high schools, was involved with the Chippewa Valley Theater Group, the Miss Chippewa Valley Pageant and the State Theater of Eau Claire.
She directed the choir at English Lutheran Church of Bateman, and was active in the restoration of the Bohemian Hall of Cadott and the Heyde Center for the Arts (the old McDonnell High School) in Chippewa Falls.
As stated in her obituary, "Mrs. Knitter was a generous educator, who became a remarkable friend to many."
With the proceeds from the various shows over the years, the Nancy Knitter Scholarship was funded and awarded to a college-bound high school student at Cadott Hight School, presented annually from 1993 to present.
The group performed a tribute concert to Knitter and some Easter cantatas after her passing, but struggled to exist without their beloved director. So, it is with heavy hearts that the group is disbanding.
However, they have found a way to ensure that Knitter's legacy lives on and the scholarship continues to be offered in her memory. With that in mind, the CCT has established The Nancy B. Knitter Fund with the Community Foundation of Chippewa County, to carry on the legacy of the teacher/ director who touched so many lives, in so many ways.
If interested in contributing in Knitter's memory, contact the Community Foundation of Chippewa County, at ourlegacyforever. org. Or, by sending a check to the foundation at: P.O. Box 153, Chippewa Falls, WI.
"Thank you for helping us carry on Nancy Knitter's legacy," said CCT members Edith France and Vikki Jenson.
[caption id="attachment_96070" align="alignnone" width="197"]
Nancy Knitter, Cadott music teacher and director of the Cadott Community Theatre group, couldn't help performing throughout her life. Knitter was beloved by her students and fellow theatre members, who set up a fund in her name to award scholarships at Cadott High School.[/caption]