Posted on
Wiensch recognized with Meritorious Action Award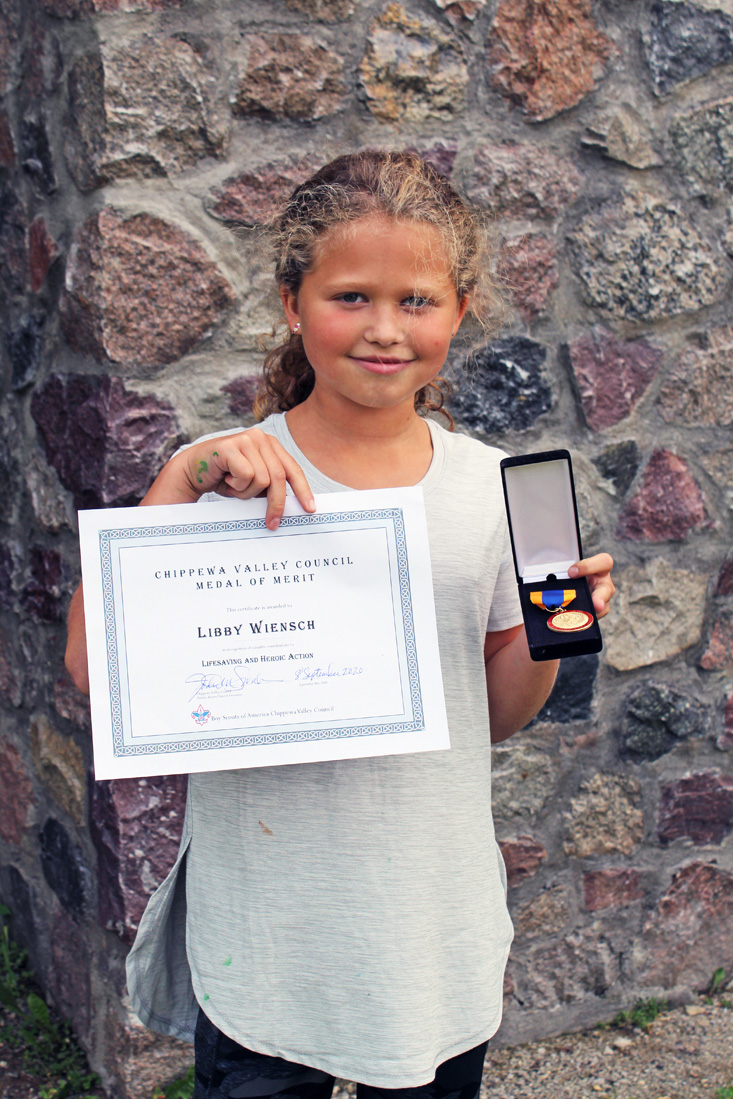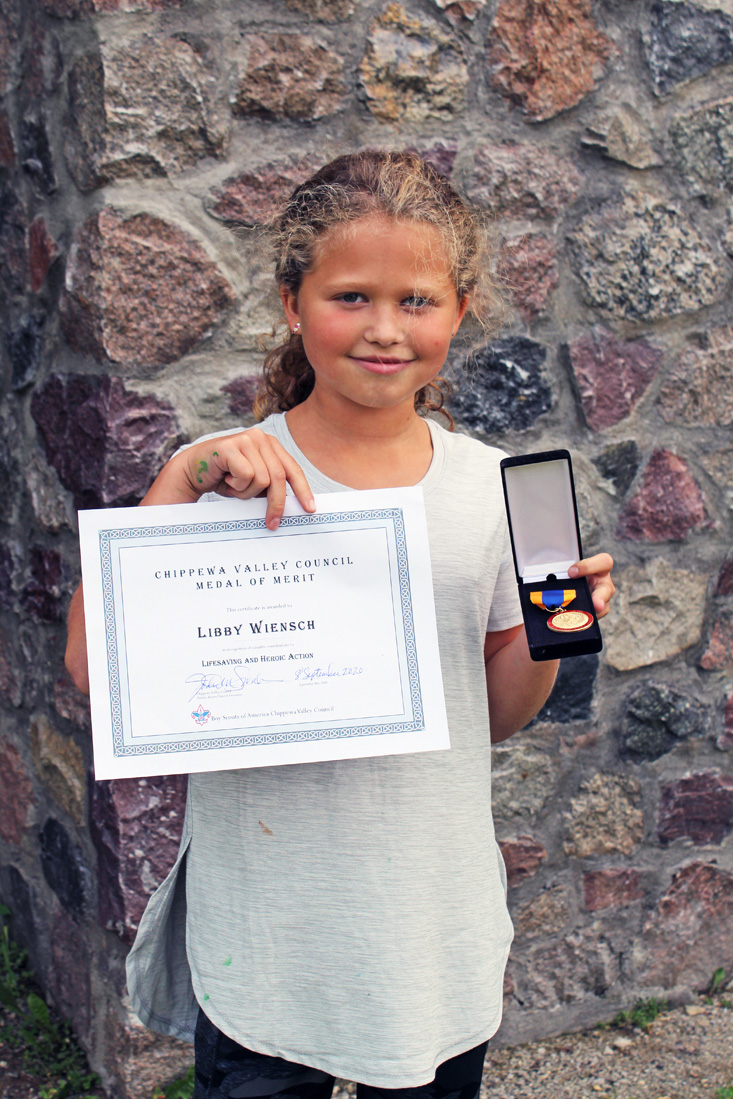 By Julia Wolf
Libby Wiensch is a normal Cub Scout, in many ways. The nine-year-old Cornell member, is going on her third year in the program, and enjoys playing games and participating in activities, like whittling soap and derby car races.
Libby was awarded the Meritorious Action Award, Sept. 8, by the Boy Scouts of America Chippewa Valley Council.
According to the Boy Scouts of America website, the award recognizes youth and adults who have performed an attempt to save a life, or to recognize notable acts of service that need not involve attempts of rescue or risk to self, but put into practice scouting skills and/or ideals.
Michelle Wiensch, Libby's mom, was at home Aug. 4, 2019, preparing for a home renovation project, when a large glass cake stand fell on her head from about seven feet up.
"Which lacerated my scalp and threw me forward into the shelf I was standing by," said Michelle. "I hit my face and at that point, I lost consciousness."
When she fell, she impaled herself on broken glass and lacerated her jugular vein. Michelle says she woke up, and wasn't thinking very clearly, but knew she didn't have her phone nearby. She began calling for help.
Luckily, Libby, 8 at the time, and her cousin, Lucas Sommers, then 13, were in the house.
Lucas called 911 and Michelle talked to the dispatcher.
"Libby got me a towel to put on my neck and helped try to control some of the bleeding," said Michelle.
Michelle's husband soon came into the house and helped apply pressure.
"Libby was working on cleaning up the glass and the blood," said Michelle.
Libby also put the dogs away and moved stuff, so the first responders were able to get into the area of the house. Meanwhile, Lucus waited at the end of the driveway to flag in the first responders.
"As we waited, Libby stayed by me, holding my hand," said Michelle. "She kept it together, more than I was."
Michelle says she can't believe Libby was able to remain calm and provide help at just eight years old.
Libby says she is glad her mom is OK and that it felt good to get the award. She was nominated for the award by Cub Scout leaders Scott and Michele Bowe.