Posted on
It will be a mammoth of an October on the Ice Age Trail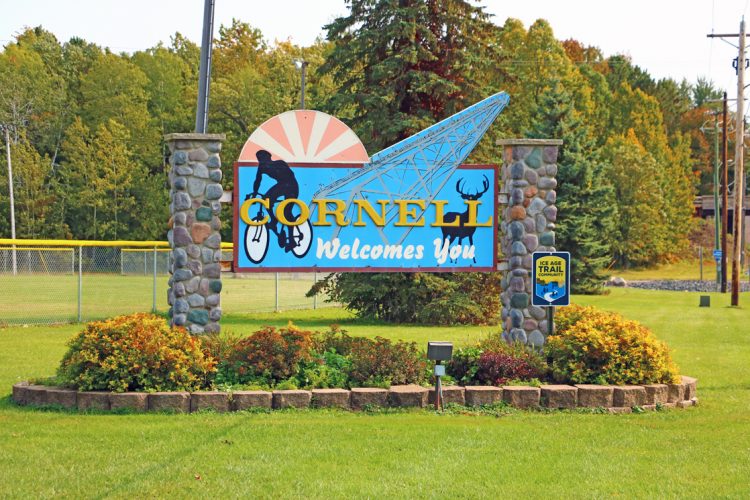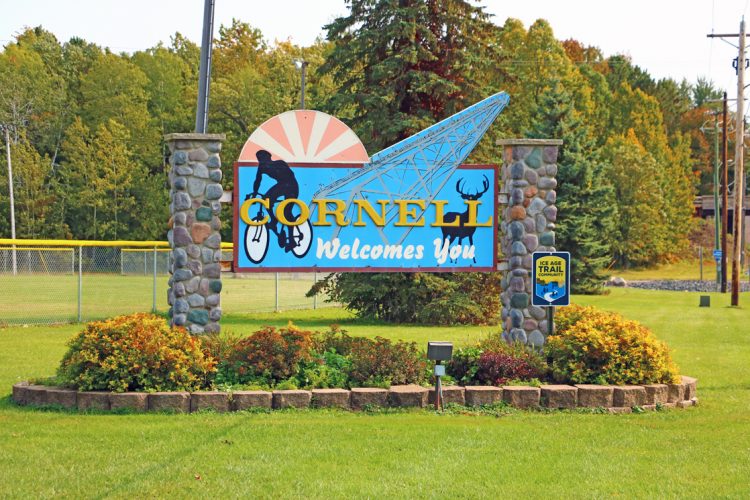 By Ginna Young
This October promises to be mammoth, as the Wisconsin Ice Age Trail celebrates their 40th anniversary this month. Thoughts of the scenic trail began during the 1920s, as increased recreation needs for Milwaukee, focused attention on Kettle Moraine, a scenic belt of glacial ridges in southeastern Wisconsin.
It would be another 30 years, before Raymond Zillmer, an avid walker, mountaineer and student of natural history, founded the Ice Age Park & Trail Foundation (now the Ice Age Trail Alliance), to begin efforts to establish a national park in Wisconsin, that would encompass this route.
Eventually, the Ice Age Trail became a National Scenic Trail Oct. 3, 1980. Because of Zillmer's dedication, Cornell is now one of the 12 trail communities on the Ice Age Trail route.
"There are just two of us (Ice Age Trail Community) up north – Cornell and St. Croix Falls," said Cornell resident and Ice Age Trail enthusiast Vicki Christianson.
As the trail turns 40, a challenge is going out to outdoor lovers – the Mammoth 40 Challenge, which hikers or runners can register for, to prove they have what it takes to make 40 miles on the 1,200-mile scenic trail.
"There are some goodies they get if they complete that," said Christianson.
Through the StriveON app, hikers can see features of trails near cities designated as an Ice Age Trail Community. Included in the app's interactiveness, are glacial features on the segment they're on, descriptions of the hike, trail access and information about the community on the segment, such as businesses, history of the area, parks, services, recreation and entertainment, eating establishments, lodging, places of interest and special offers at some of the businesses.
People do not need to be a member of the Ice Age Trail to participate in the Mammoth 40 event. Any age, any ability is welcome to take part in the challenge the whole month long, with pets welcome to enjoy the outdoors as well.
Local participants can also have a chance to "find Monty," in a Where's the Mammoth?
Christianson plans to place her stuffed mammoth around Cornell, in the hopes people will take time to seek out the location of the toy, fill out a registration slip and be entered for a prize.
They can also meet the full-size version of Monty, as a costumed person will make an appearance at the Cornell Visitors' Center Sunday, Oct. 4, from noon to 2 p.m., for people to get their photo taken with him. Monty will also have information to hand out about the trail and to hand out stickers.
"I just hope people come up here and try out Cornell," said Christianson.
To register, and for more information on the trail and Mammoth 40, visit iceagetrail.org.
Cutline: The Welcome to Cornell sign at Mill Yard Park, now boasts an addition, proclaiming that the city is an Ice Age Trail Community. Cornell is one of 12 towns to have the distinction, as the trail runs right through the city. Photo by Ginna Young