Posted on
Woltering looks to run through Ice Age Trail record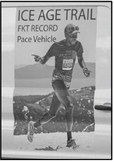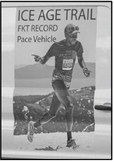 The Ice Age Trail is more than 1,000 miles long, beginning in St. Croix Falls, and ending at Sturgeon Bay. It doesn't always go in a straight line, heading west, east and south, twisting and turning.
One thing it does do, however, is go through Cornell, and that's where Coree Woltering, Ottowa, Ill., and his friends stopped for supper June 4. Woltering, who looks to break a record set in 2018, for running the entire trail consecutively, began his journey June 1, and hopes to finish June 18 or June 19.
"This northwestern section is always the most challenging," said Woltering, a professional runner for The North Face. "It's the most difficult terrain – and the rain, it's still early enough in the year, that nothing has really dried out."
Woltering has also had more than enough of the multitude of ticks and mosquitoes he's encountered, especially on the second day of his experience.
"I'd never seen that many ticks on a person at once," he said. "I was really not enjoying that part of it."
There have been two people as far as Woltering is aware of, who have run the trail, with the first a man in 2007, who finished in just over 22 days. Then, two years ago, a woman completed the trail in 21 days.
"So, she's set the new standard," said Woltering. "I was like, hey, why don't I try to do it? So, here we are."
Normally, Woltering travels the world to run in 100-mile races in mountains, but, with the COVID-19 pandemic, all races have been canceled until further notice, so he has the time to devote to his goal.
"It's been interesting so far," said Woltering. "I have to run every day to get this done."
It's by no means a one-person show, as Woltering has a whole support team, who make sure they are at each road that intersects the trail. There, they can refill Woltering with water, Gatorade and snacks.
"It takes a team to pull something like this off," said crew chief Tom Aussem, also of Ottowa, Ill., adding that they have a van full of equipment and supplies. "We're a selfsustained unit if we need to be. For him to leave an intersection and not have what it takes to get to the next intersection, could be dangerous." Thanks to his "pacers," Woltering is kept on track – or trail – but he isn't just in this for the record.
"It's also really fun, because I'm doing this as a fundraiser for Feeding America and I'm also raising money for the Ice Age Trail Alliance," said Woltering. "So far, it's going well. I'd actually hoped to raise $50,000 for Feeding America."
Feed America is the nation's largest food bank, supplying more than 200 food banks cross the country, serving 60,000 food pantries. Aussem says they approached local businesses in their area, since the undertaking is time consuming and expensive, for a good cause.
"There are a lot of people in need of food right now," said Aussem. "The money we raise, could help Cornell, Wis."
Woltering and his team can be followed at coreewoltering. com, with links posted to the site to donate toward his goal.
"We're very proud of what Coree is trying to do and it's an amazing event," said Aussem.