Posted on
Work together to ensure elders are not abused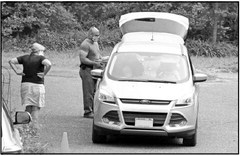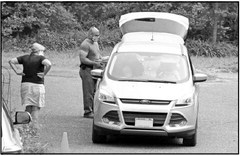 During this unprecedented pandemic, the Family Support Center of Chippewa Falls/Eau Claire, is commemorating Elder Abuse Awareness Month through a series of informational graphics, educational social media posts and presentations to organizations that serve older populations, in hopes of continuing to serve the community. The Family Support Center stands against abuse of all people and empowers everyone to live free of violence.
Experts believe that elder abuse is significantly underreported, in part, because so many of communities lack the social supports that would make it easier for those who experience abuse to report it. Research suggests that as few as one in 14 cases of elder abuse come to the attention of authorities.
There are many ways to strengthen social supports through policies, services and programs that keep people integrated in communities as they age.
Community centers can be designed and equipped to work as intergenerational spaces that allow older people to build relationships, and participate in the work, play and life of neighborhoods.
The role of transportation is another aspect in reducing social isolation and systems must be adjusted so that everyone can all continue to move throughout communities as individuals age.
Programs can be developed to educate families and professionals who work with older adults, to understand the importance of preventing isolation, how to spot the warning signs of abuse, and what to do to address abuse or neglect.
This observance serves as a call-to-action for individuals, organizations and communities to raise awareness about elder abuse, neglect and exploitation. Oganizations can reduce social isolation, protect communities and families against elder abuse, and build a nation that lives up to the promise of justice for all.