Posted on
Pantry pops up to give extra meals for families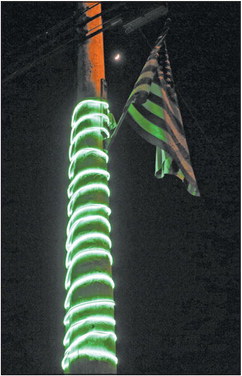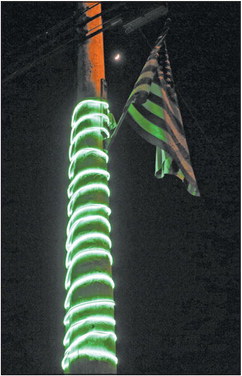 With the closing of schools and many businesses, volunteers with the Cornell Food Pantry have seen the need for a pop-up pantry. To help provide a little help during the health emergency associated with COVID-19, volunteers will distribute groceries to area families beginning Thursday, April 2, from 4-7 p.m.
Food pantry volunteers will hand out food to Cornell community members from the Cornell High School parking lot, at the Eighth Street entrance.
"We're not going to let people out of their cars," said food pantry director Ann Sonderegger, adding that volunteers will wear masks and gloves when handing groceries into the cars. "We're just going to try to keep this (contact) to a minimum."
See POP-UP PANTRY/ Page 3 pantry
The pop-up pantry will not replace the regular food distribution hours Tuesdays, from 4-7 p.m. (also curbside pickup), but is simply an addition to help people receive an extra three to four meals.
"We really decided to go to Thursday afternoon…we're afraid that there might be a lot of kids who won't have transportation possibilities in the morning," said Sonderegger.
To help with the additional expenses, Feed My People has seen a lot of big donations from corporations, with Cornell receiving items at a reduced rate. Sonderegger says they are also looking for a grant to reimburse the pantry for any extra money they may need to spend until the health crisis is over.
"We have been receiving additional donations from people," said Sonderegger, who asked that any donations be monetary. "People are coming forward and saying, 'What can we do?'" Sonderegger also said if senior citizens are unable to, or unsure of, leaving their house, she has food that can be dropped off outside the home.
"I have a lot of volunteers that will deliver," said Sonderegger.
Feed My People even says if it's needed, they can provide extra trucks of food to the Cornell pantry.
"They're just assuring us we won't run out of food," said Sonderegger.
The Thursday distribution will run until further notice, and if anyone is unable to pick up, they can call 715-202-3531, to arrange delivery.
Sonderegger says although everyone is going through a difficult time, the food pantry is there to help, until the world rights itself again.
"It's unprecedented," said Sonderegger.