Posted on
Otter Lake Boosters host free youth fishing contest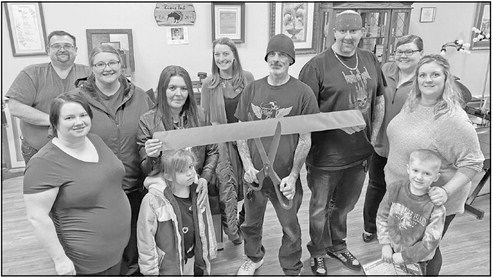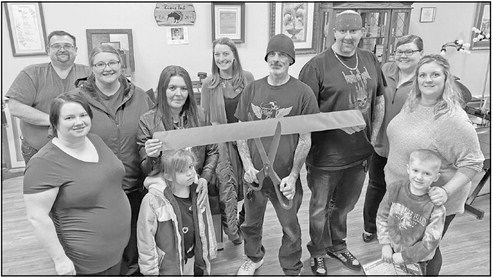 The 13th Annual Free Youth Ice Fishing Contest saw 69 area youth take part in the event Feb. 9. The fishing was sponsored by the Otter Lake Booster Club on Otter Lake, north of Stanley.
Kwik Trip and the Chippewa Valley Outdoor Resource Alliance also chipped in with donations for the event.
In addition to the registration welcoming packet, contestants received a prize for each fish caught during the contest.
There were two age categories for the largest bluegill, crappie and perch caught.
The first place winner received a trophy, while engraved medallions were awarded to second, third, fourth and fifth places.
Winners of the 10 years old and under in the bluegill category, are Oran Goodman, .58 Cadott; Maggie Ebert, .53, Stanley; Braxton Paull, .46, Chippewa Falls; Alexa Gross, .45, Neillsville; and Ryland Jessick .45, Stanley.
For crappie, winners are Odin Noonan, .50, Gilman; Anessa Udelhofen, .42, Stanley; Bryce Ebert, .42, Cadott; Sam Nitz, .40, Thorp; Averie Olynick, .40, Gilman.
Results for the perch category, are Logan Lewallen, .38, Stanley; Oran Goodman, .35, Cadott; Kelsey Tetzlaff, .27, Stanley; Lucas Bourget, .23, Cadott; and Dexton Raether, .17, Gilman.
Winning 11-15 years old for bluegill, are Logan Prunty, .54, Eau Claire; Ella Nitz, .49, Thorp; Logan Halida, .47, Lublin; Ruger Drehmel, .43, Boyd; and Madelyn Leisz, .42, Eau Claire.
In the crappie category, winners are Braden Denzine, .73, Thorp; Allison Olynick, .70, Gilman; unknown, .39; Madelyn Leisz, .38, Eau Claire; and Lizzie Mathison, .36, Cumberland.
Winners of perch, are Eli Linn, .45, Stanley; Lucas Halida, .26, Lublin; and Tarin Hagen, .22, Sparta.