Posted on
Bell's time with fire board comes to an end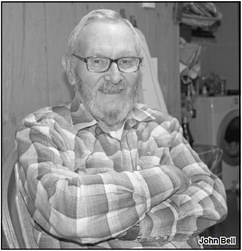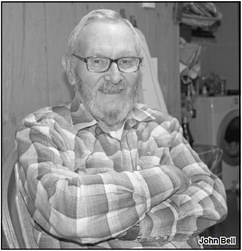 After 27 years as treasurer/accountant with the Cornell Area Fire Department, Inc., Holcombe resident John Bell has put away his adding machine.
"I'm getting up pretty close to 90 years old, I figured it was time to quit," said Bell.
Bell was around when the corporation began in 1993, after then mayor and now newly retired firefighter Dave Tonnancour got the ball rolling, to have towns appraised where everyone "owned" the fire department, instead of charging individual townships for calls.
"It's been a long run for him," said fire chief Denny Klass. "He did a good job."
As part of his responsibilities, Bell received emails from Klass, as well as run reports, keeping track of firefighters' hours, sending payroll and writing checks when needed.
"It was fairly simple," said Bell. "Same as any business would do, you got money coming in, money coming out."
One way or another, Bell says accounting has been part of his life. He earned a degree in accounting after he got out of the service in Korea, then began his career 64 years ago, in Fort Dodge, Iowa, where he bought an existing business. Once he came to this area, Bell worked at a store in Chippewa Falls, and did accounting on the side.
He then worked for the county, eventually retiring.
"Decided I didn't like retirement," said Bell.
Back he went to work, this time, part-time at Chilson's in
See BELL RETIRES/ Page 3 Cadott, delivering parts. After that, around 1998, Bell headed full-time back into accounting.
"I liked it, it's been a good living," said Bell.
Taking over for Bell as the fire department's accountant – and thereby inheriting the six tubs of paperwork from Bell – is Harley Oemig Jr., with Hometown Tax & Accounting Services in Cornell.
"I think he's going to do well," said Bell, adding it was time to relax a little.
Bell can well afford to relax, as he was part of getting a new fire department building in 2008, where the corporation borrowed $275,000, with a little of their own to get things going.
"It'll be paid for in nine years now," said Bell.
The department, which serves nine municipalities, will now turn to someone else for their accounting needs, after seeing Bell's familiar face at the monthly fire board meetings.
"It's been a good, long 27 years," said Bell. "I've enjoyed 90 percent of it, anyway."