Posted on
District moving along with the year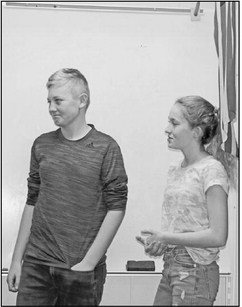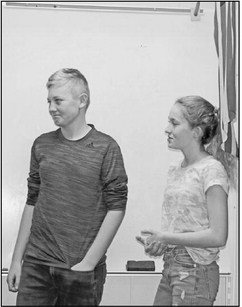 Cornell School Board
At the regular Cornell School Board meeting Nov. 25, superintendent Paul Schley summed up what many others have thought since the beginning of the school year.
"We're just moving," he said.
Included in something that doesn't seem like it should be here already, Schley mentioned the holiday concerts that take place in the next couple weeks, and that the Cornell Spirit Club will be on hand to serve hot chocolate to parents when they drop off their kids.
"Spirit Club's done a wonderful job for us," said middle/ high school principal Dave Elliott.
Elliott says it has been nice to see adults take responsibility to change the climate of the building and that the club has had fun activities.
"[It's] just a good feeling right now, high energy," said Elliott.
In the reports part of the meeting, clerk Eileen Sikora mentioned an interesting piece from the latest CESA meeting she attended. Regarding apprenticeship programs schools are involved in, Sikora joined in on the discussion, with first-hand experience from several student apprentices who work at her place of employment.
Elliott said the program is of benefit to the students and businesses, but says he is frustrated, as local farmers would most benefit from the help, but because of workman's comp, are turned down for the student help. Elliott said it's a hard thing to see in a small, rural community.
"And that's sad, because when this was designed, that was one of the things that they were looking at to take advantage of," said Elliott.
Elliott says once course work is laid down, there is good communication through the program, showing students how a business operates. Sikora agreed and said many of the apprentices go into the field they interned in.
"…It's the small business people that could really use this," she said.
As a notice to the public, the seats of Sikora and treasurer Stephanie Seidlitz will be up for re-election this spring, if anyone wishes to put their name in the running for the board positions. Candidates can contact the school office to have their name put on the 2020 ballot.
(To the right) Seventh-grade reading students Torren Parker (left) and Faith Blaisdell were among those who showed book trailer videos to the Cornell School Board Nov. 25. As part of Erica Ruf's class, the student videos are a way to encourage their classmates to pick up a book and discover what happened in the plot the video outlines. "One of my goals as a middle school teacher, is just to engage students in reading and really anything," said Ruf. "I can recommend books, but I think it's more valuable when they recommend them to each other."