Posted on
Holiday cheer abounds at the Cornell High School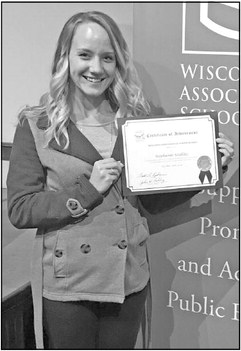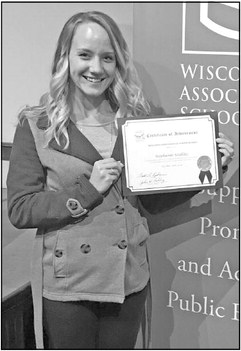 This holiday season, the Cornell High School is stepping up to provide a merry glow for the community.
"To spread some Christmas cheer, different organizations are teaming up," said Andrea Hakes, Cornell Spirit Club administrator.
As one part of the happening, donations will be collected for the Hope Gospel Mission men's center, and for a women and children's section that will start in December.
Through efforts of the spirit club and the high school boys basketball team, are teaming up to collect items such as men's underwear (sizes LG-XL), men's socks (sizes 8-12), women's underwear (all sizes), women's socks (all sizes), shampoo and conditioner, hair care products (hair spray, gel, etc.), deodorant (non-scented), Ibuprofen, antacids, razors for men and women, feminine hygiene products, calcium, glucosamine (with chondroitin), cough drops, twin sheet sets (80 inches long), blankets, bath towels and wash cloths, postage stamps and copy paper.
The items can be dropped off at the elementary school during the home basketball game Monday, Dec. 2, or the home basketball games at the high school Friday, Dec. 13, and Tuesday, Dec. 17.
"And of course, items can be dropped off at the high school office during office hours," said Hakes.
The middle and high school student councils are also teaming up to sell candy grams and ornaments to students during lunch, which will hang on the school tree. The grams and ornaments are $1 each, with proceeds going to a family in need.
To keep warm in the winter air, the spirit club will also provide complimentary hot chocolate and cookies for those attending the band/choir concert Monday, Dec. 16, at 7 p.m., and the elementary holiday program Friday, Dec. 20, at 6:30 p.m.
Keeping the fun going, the high school student council and spirit club will host a movie night for students in grades sixth through 12, Thursday, Dec. 12, at 8:30 p.m., in the high school gym. Admission is $1 and proceeds will go to a local family in need.
"The spirit club will also be holding a classroom contest for best decorated room," said Hakes.
Students are encouraged to assist staff members with ideas for the rooms, and Friday, Dec. 13, the student body will tour each room and vote on the winner. The winning room with receive a traveling trophy.