Posted on
Cornell man loses life after encounter with power lines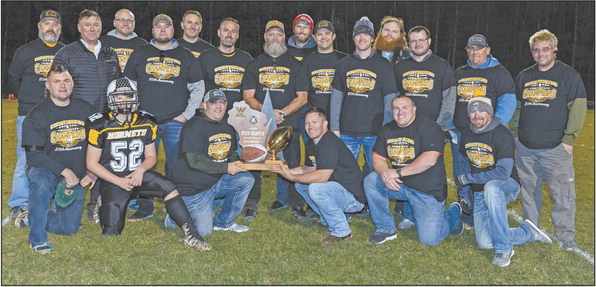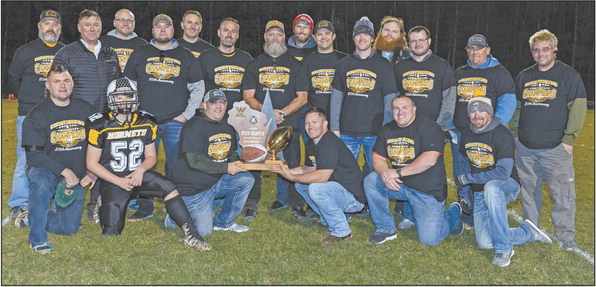 By Ginna Young
Stemming from an early-morning crash Oct. 17, 25-yearold Tylor Wojciuch was electrocuted, resulting in his death, after he came in contact with a downed power line when he apparently exited his overturned vehicle.
"He was killed instantly," said Chippewa County Sheriff Jim Kowalczyk, who was one of the first responders on the scene. "He never knew what hit him."
The Cornell man appeared to be traveling south, when he struck a light pole on 273rd Street in Holcombe, sometime in the wee hours of the morning, overturning the car and snapping off the utility pole.
"[It's] unknown why he went left to center, entered the east ditch…for some reason," said Kowlaczyk, adding they may know more when toxicology reports come back. "I don't know if alcohol played a part or not. Speed was definitely a factor."
Wojciuch was discovered unresponsive, after a neighbor near the crash, lost power and saw a fire had started, which Kowalczyk believes was started from the broken power lines, and called 911.
In the event a car hits a light pole or comes in contact with power lines, Kowalczyk says to stay in the car, call 911, and wait for appropriate personnel to arrive and access the situation.
"When you come in contact with lines – whether they're power lines or any type of lines – be very, very cautious and if possible, remain in that vehicle," said Kowalczyk. "You don't want to be anywhere in the vicinity of those lines, not knowing whether they're live or not."
(To the left) Celebrating the 20th anniversary of their Division 4 State Championship, the 1999 Cadott Hornets Football team gathered for the last regular season game of the year, Oct. 18. The players on the championship team received commemorative shirts and another look at their State trophy, before they were recognized on the field at halftime. Present for the reunion, left to right, in front, are Eric Weiland, Peyton Amdahl for his late father, Lonny Amdahl, Matt Waldusky, John Peterlik, Curt Bergsholm and Jake Arneson. In back, are assistant coaches Bob Billen and Clay Gindt; Lyle Jankee, James Karlen, Nate Rykal and Luke Rykal; 1999 head coach Pat Rothbauer; and Jesse Goettl, Josh Reed, Tony Riley, Tom Paff, Adam Ketterhagen, Shawn Spaeth and Tom Spaeth. Man loses life
As for Wojciuch, Kowalzcyk says it was dark out, which could have prevented him from seeing the snapped wires on the roadway when he walked or crawled out of the overturned car. Kowalzcyk also mentioned that if Wojciuch had walked north, rather west out of the ditch, he would not have encountered the power lines.
"It's just one of those things that happened."