Posted on
Local voters stick with Trump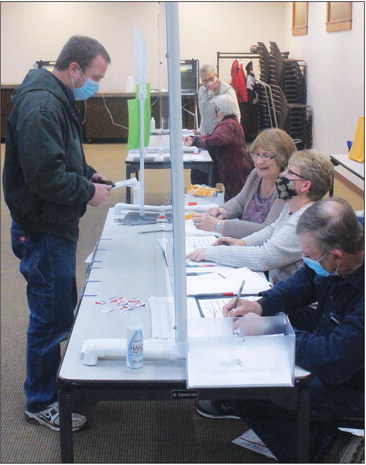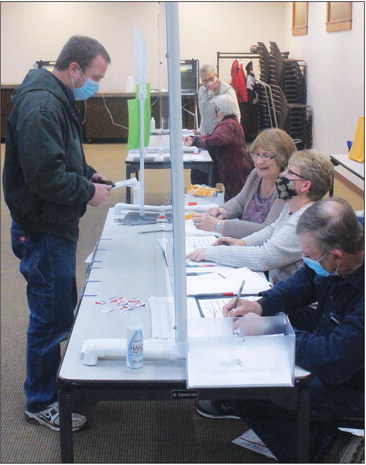 Local voters stayed overwhelmingly loyal to President Trump in Tuesday's election, even as Wisconsin remained too close to call Wednesday morning, with a slight lead emerging for Joe Biden.
Just at they did four years ago, voters in the Abbotsford-Colby area came out decidedly in favor of Trump, choosing him by a two-to-one margin over his Democratic opponent in every municipality. In many jurisdictions, including the cities of Abbotsford and Colby, the president earned more votes Tuesday than he did in 2016, when he beat Hilary Clinton statewide to capture Wisconsin's 10 electoral votes.
Clark County voters cast just over 10,000 ballots for the president, with Biden garnering less than half that, at 4,520. Marathon County was significantly more favorable for the former vice president, but he still lost the county by nearly 14,000 votes (44,623 to 30,807).
Statewide, however, Biden maintained a narrow lead over Trump as of Wednesday morning, with late returns from Milwaukee County giving the Democratic challenger a razor-thin lead of about 21,000 votes. With 97 percent of the results reported, no national media outlet had called the race for either of the two candidates, making Wisconsin one of several states that will be closely watched over the coming days as the nation waits for a winner to be declared.
Tuesday's election was made unique by the historic number of absentee ballots that were cast ahead of time, with many voters still fearing exposure to COVID- 19.
The city of Colby issued 334 absentee ballots this year, compared to about 100 in 2016, according to city clerk Connie Gurtner. Of those issued, 308 were returned to city hall. Gurtner said some of those voters ultimately decided to cast a ballot inperson on Tuesday. Abbotsford issued approximately 200 absentee ballots, and almost all of them were returned, according to city administrator Dan Grady. Typically, the number of absentee ballots is much lower than that, he said.