Posted on
Greenwood Class of 2020 to graduate via Zoom on Saturday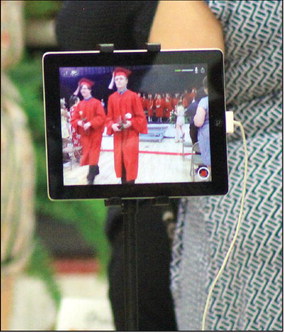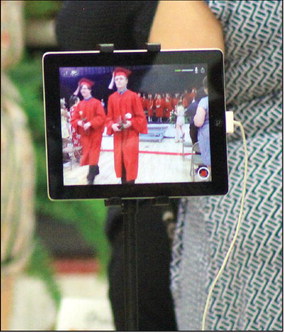 The Greenwood School District wants to give the graduating Class of 2020 as much of the normal commencement pomp and circumstance as it can. In this peculiar year of pandemic and precaution, that will include a virtual ceremony and a drive-thru hand-out of diplomas.
The district is set for a graduation ceremony at 11 a.m. on June 13. That is three weeks later than the originally planned in-person ceremony in the high school gym, which was cancelled during the coronavirus pandemic shutdown that began in mid-March. After consulting with the Clark County Health Department on what it could do, the district decided to take the safe option and not fill the gymasium with hundreds of people in close proximity.
With that decision, the Board of Education settled on the June 13 ceremony, via the Zoom online gathering network. The graduates and their families and a few invited guests can log on to the ceremony, which will include traditional elements such as speeches from valedictorian Treyton Thomas and salutatorian Laikyn Johnson and the class president, as well as District Administrator Todd Felhofer. There will also be a senior slide show, and each graduate's photo in their commencement attire will be shown as the names of the graduates are formally read.
Public access to the ceremony is not available, as Zoom capabilities limit the number of virtual attendees, and Felhofer said the district wants to ensure all graduate families can get in.
After the online ceremony, diplomas will be given to each graduate in a "drive-thru" line in front of the high school. Graduates with last names A-K will come through at 12:30 p.m., and L-Z will start at 1:15.
As the graduates come through, they will exit their vehicle, receive their diploma and a flower, and have their photo taken by a professional photographer hired by the school. Each graduate will be given two free 5x7 photos and eight wallets, and families can order more. The graduates will be allowed to take their caps and gowns with them for family photos.
Felhofer said districts can conduct in-person ceremonies since the state Supreme Court lifted the state's "Safer at Home" order in mid-May, but the Greenwood Board chose to consult with local health professionals and follow their recommendations.
"We have a duty to care," Felhofer said. "We have a duty to protect our families, our community, our staff."
The planned graduation will attempt to give the graduates as much of a traditional experience as possible, with the understanding that it must be different in this unusual year.
"It can't be normal now," Felhofer said. "The kids lost out on some experiences that in any other year they would have had. It (the planned ceremony) is trying to capture as many of the elements that we usually have in a graduation, but keeping in mind that in-person large gatherings are not recommended."
TRG FILE PHOTO